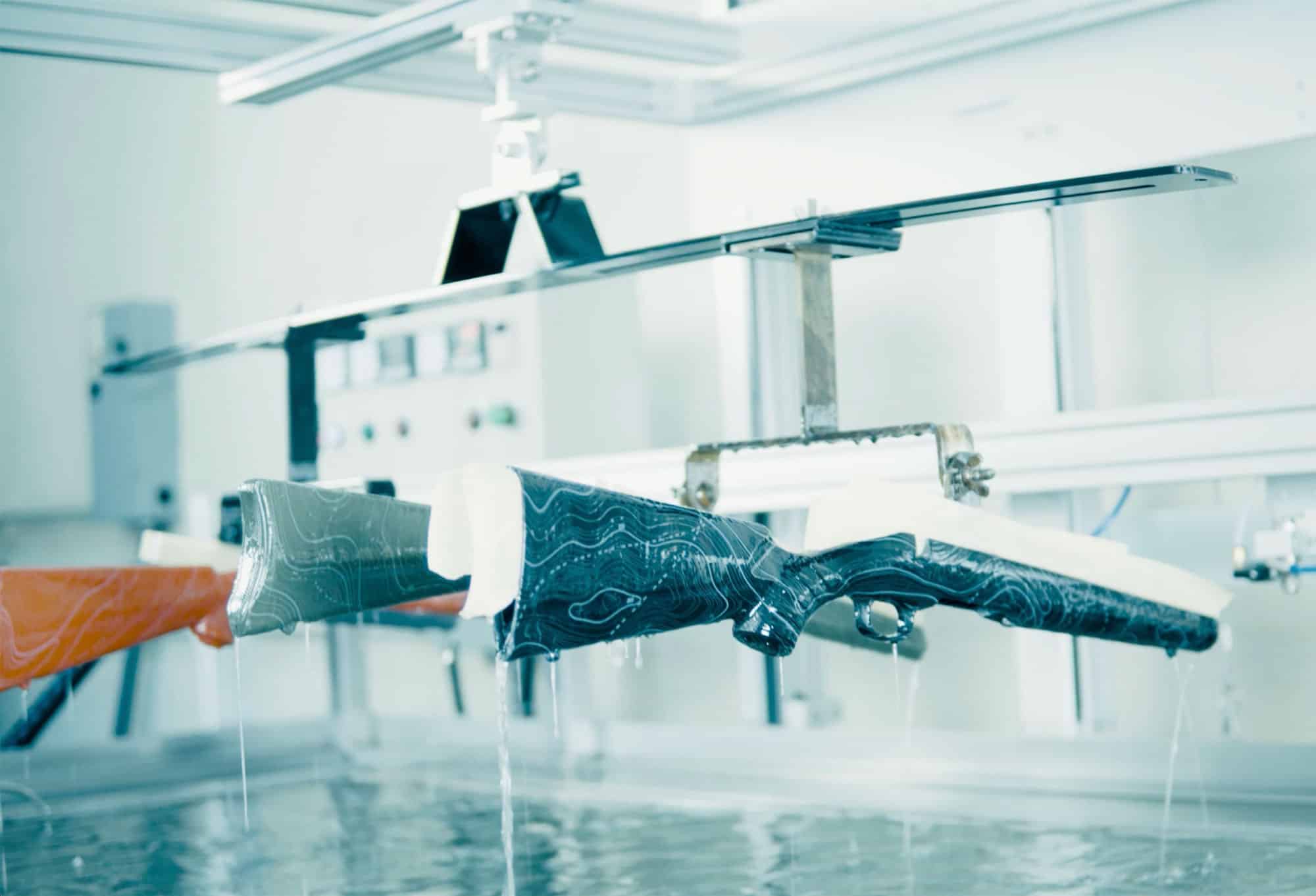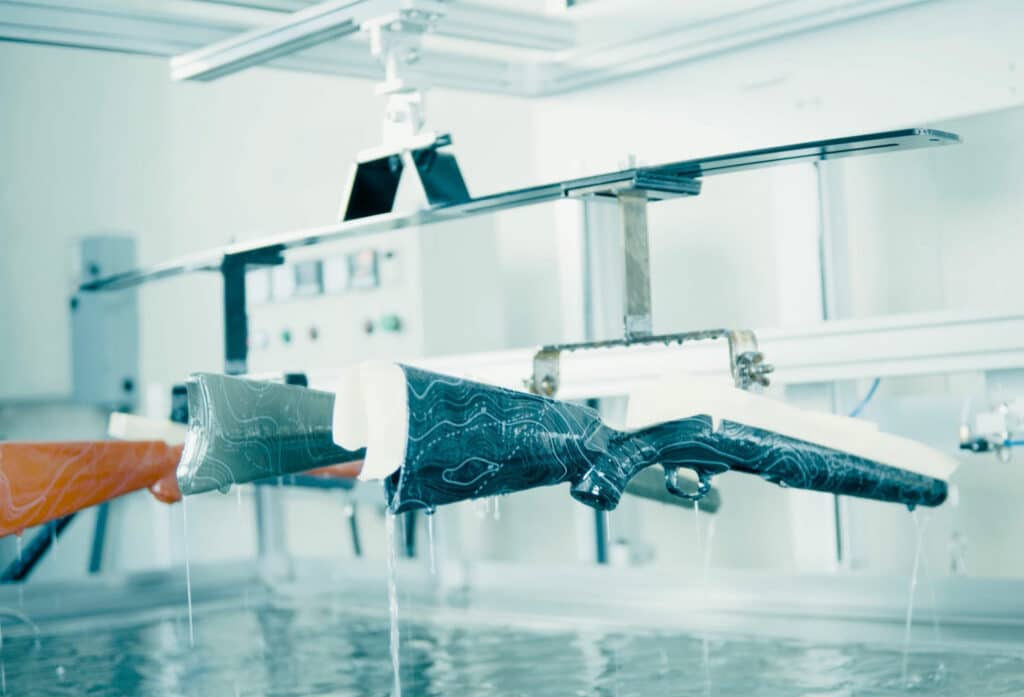 Largest supplier of Water Transfer Printing film, training, and equipment.
We'll help you decorate your products so you can beat the competition.
What is Water Transfer Printing?
Water Transfer Printing is a decorative coating technology that allows you to apply detailed patterns and artwork onto 3-dimensional objects. This coating method is used widely for decorating automotive dash panels, aviation bulkheads, rifle stocks, and many other items. Want to learn more about hydro dipping? Read our ultimate guide to hydro dipping.
Thousands of Applications…
Firearms & Hunting
Hunting rifles and compound bows.
Military
Ballistic helmets and rifles.
Automotive
Van conversions and dashboards.
Aviation
Bulkheads and window frames.
Eyewear
Casual frames and sports glasses.
Architecture
Cabinetry and wall protection.
Electronics
Plastic electronic housings.
Medical Equipment
Stethoscopes and medical carts.
Sports Gear
Football and baseball helmets.
OEM Manufacturing
Plastics component manufacturing.