Our 1.2M Essentials Package gives you everything you need from TWN to start a fully operational Water Transfer Printing business. This is the perfect turnkey package for small businesses.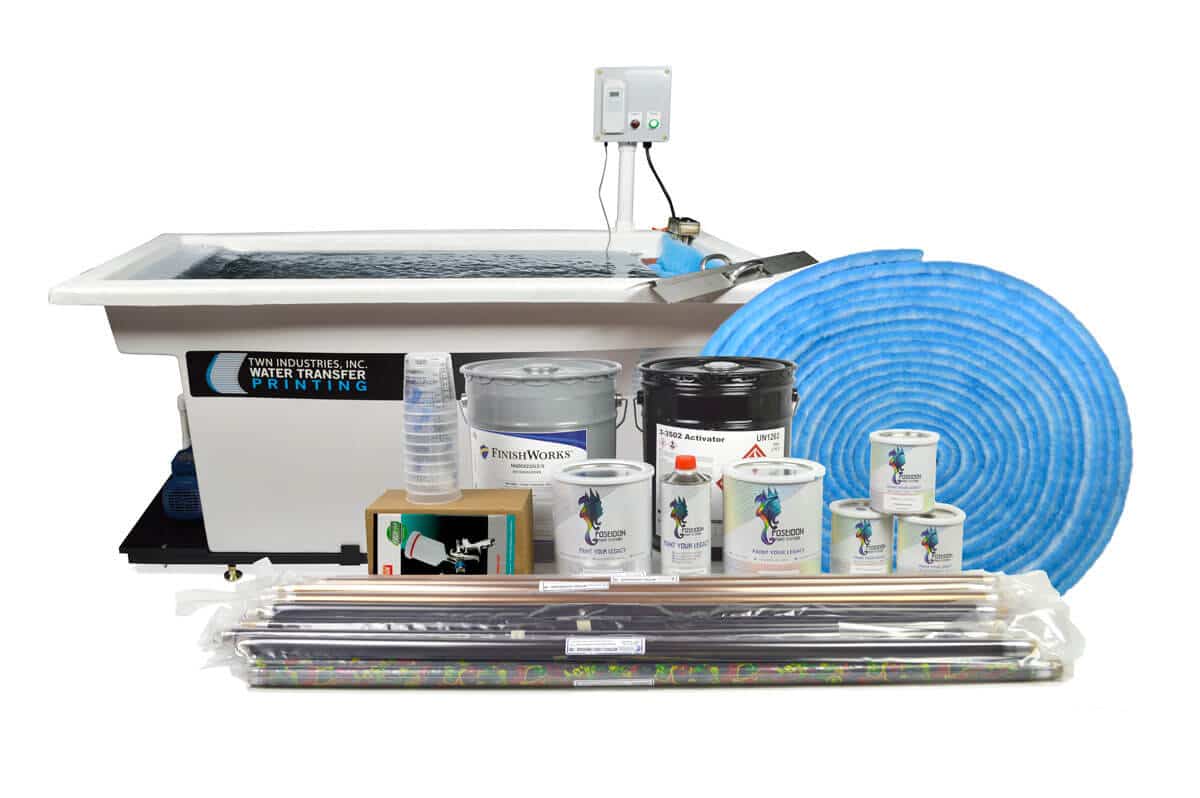 $8,375.08
Only $5,495 + Freight (Save $2,880.08)
1.2M Essentials Package Includes:
Equipment
Entry-level 1.2-meter hydro dip tank
Internal Processing Area:
48″ Long x 24″ Wide x 30″ Deep
Overall Equipment Size:
70″ Long x 33″ Wide x 34″ Tall
Power Configuration:
220V 20A Single Phase
Training
2-days of hands-on training and certification for 3 people in Miami, FL
Materials
25 3-meter Accessory Packs (Non-Licensed)
3 Quarts of Paint (Poseidon or CCI)
1 Gallon of Epoxy Primer (Poseidon)
1 Clear Coat Kit (US Paint or Poseidon)
1 Spray Gun Kit
10 Mixing Cups
90 ft Roll of Filtration Material
5 Gallons of 3-3502 Activator
5 Gallons of NJM2010SPC Activator
Financing Available
Finance the 1.2M Essentials Package for as low as $260/month for 24 months.
Learn More About Our 1.2M Essentials Package