WTP-1034 Black Ops Ghost
$52.25 – $209.63
Covert, clandestine, and tactical. TWN's Black Ops hydro dip film draws inspiration from the tactical covert operations of the 1960s and 1980s that spanned multiple geographical locations. Black Ops can be used with ANY base coat color. The pattern is shown with a black base coat color.
Black Ops Ghost (shown): More transparent lines allow for a ghosting effect over base coat colors. The details are more subtle and can only be seen from close up.
Black Ops Bold: Solid lines give the pattern a lot more contrast. This gives it more of a clean, defined look when applied to any base coat color.
"Go Dark" with TWN's Black Ops hydro dip film today!
Required Paint
Recommended Activator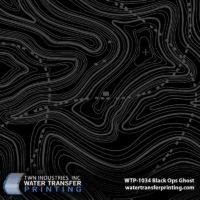 WTP-1034 Black Ops Ghost
Your review
* Review is required
Email
* Email is required