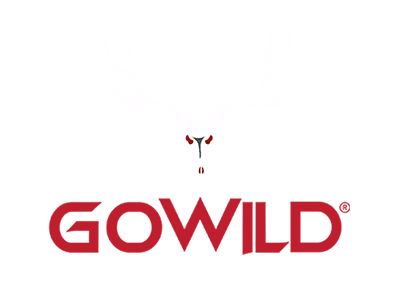 GO Wild Camo
About GO Wild Camo
GO Wild Camo® was born from a lifetime of experience and experimentation. As professional outdoorsman, camouflage clothing has been a part of our lives for over 30 years. Like you, we are hunters, in our core, our DNA. We applied the same passion for pursuit to develop the world's most effective concealment systems.
GO Wild Camo Science
Through the application of vision and wildlife sciences and 3 proprietary algorithms, we have developed the concept of Interstitial-Mimesis™, the science of becoming the void between structures. Our patterns give hunters the edge to close the distance for the hunt of a lifetime.
Professional Endorsements
GO Wild Camo has been endorsed by many hunters, including professional NFL players like Ben Roethlisberger, Jared Goff, Jeff Hostetler, and Steve Bartkowski.
Go Wild Camo has multiple patterns worn by professional hunters and guides around the world. GO Wild has also partnered with Ruger Firearms to bring their camouflage patterns to hard goods.
GO Wild Camo Patterns
Customize Your Rifle
Learn More About GO Wild Camo I-M Brush
Learn the History, Science, and Team behind Go Wild Camo. We dive deep into the technical aspects of GO Wild I-M Brush including the pattern algorithm, types of hunting, optimal environments, as well as popular applications on hard goods.
Learn More About GO Wild Camo Rock-Star
Want to learn more about Go Wild Rock-Star? We explain the technology behind the GO Wild Rock-Star pattern, including the pattern algorithm and specialized coloration. We also explain which environments the pattern is designed for and how you can get your gear dipped.