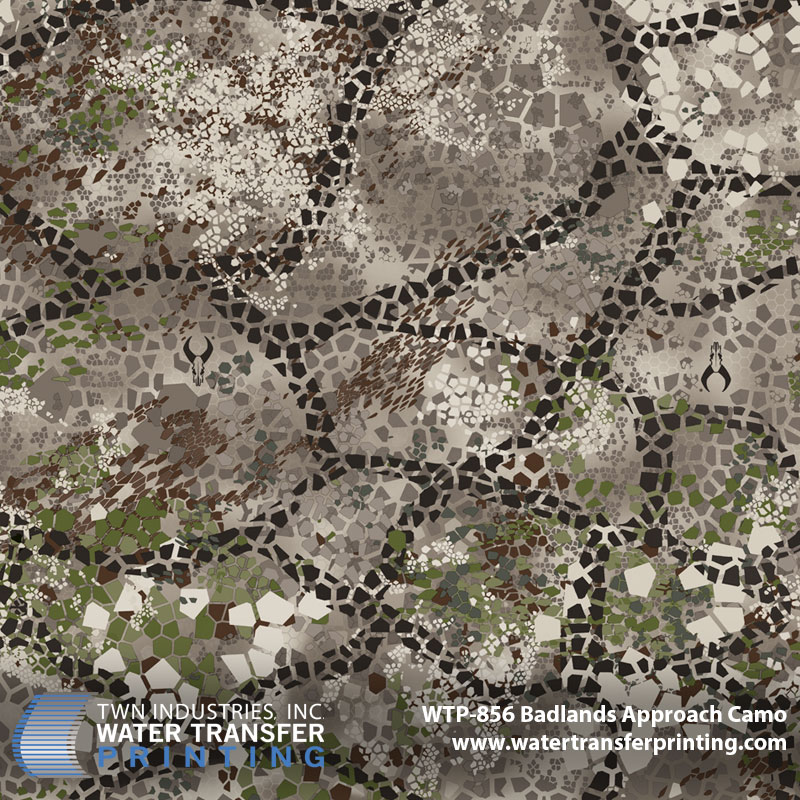 TWN Industries Inc. is happy to announce its recent partnership with Badlands Approach to develop a Badlands Approach hydrographic film. Badlands started in 1994 designing and building the world's best mountaineering packs. Not long after, Badlands introduced the first backpacks built specifically for hardcore hunters. Utilizing their knowledge of carrying heavy loads efficiently and comfortably, the world quickly became aware of why a Badlands pack was a must for all hunters.
While Badlands Approach is relatively new to the camo pattern game, their pattern has already caught the attention of many trailblazers within the camouflage industry. Within 3 weeks of launch, Badlands Approach camo packs and apparel became the number one selling pattern in their lineup, outperforming the top camouflage patterns on the market. Since its release, Badlands Approach has solidified partnerships with Carbon Express Crossbows, Havalon Knives, and most recently K2 Coolers.
TWN & Badlands Promo Video
Order Badlands Approach
Product Number: WTP-856 Badlands Approach Camo
Base Coat: E30CW00037AK
Top Coat: Customer Preference
Activator: NJM2010SPC
Film Width: 100cm
---
So, what makes Badlands Approach camouflage so innovative? We asked the people behind its development!
What Makes Badlands Approach Hydrographic Film Stand Out (By Blending In)?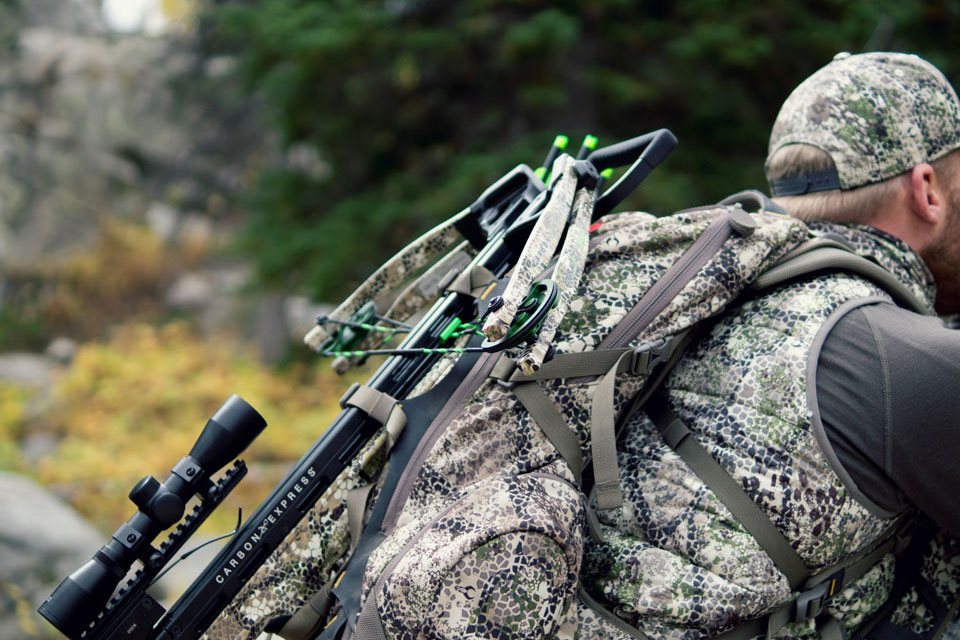 Badlands Approach evasion technology was developed over five years of trial and error with ultimate concealment in mind. Utilizing several different patterns already found in nature (plants, animals, etc.) we would design, test, and repeat. We were not content with our design until the pattern was consistently breaking up the human form at 80 yards.
Hundreds of layer variations and color swatches later, Badlands Approach was created. A micro/macro pattern that dynamically responds to lighting conditions, ensuring the odds are in your favor on every approach.
The Science Behind Badlands Approach Camouflage
Adaptive Coloration
Badlands Approach utilizes Adaptive coloration technology. A carefully constructed and neutral color palette allows the Approach pattern to adapt to your surroundings and current lighting conditions. Fluctuating light and other environmental factors will no longer dictate whether you stay hidden when it matters most.
Advanced Layering
Multi-layered visual confusion is created because of a carefully formulated layering systems that ensures the eye cannot detect where one shape ends and another begins. This technology is the cornerstone of any effective camouflage, something that Badlands Approach has tested and refined more than any other.
Rigorous Testing
Badlands Approach has been the most meticulously tested project in Badlands history. Rigorous testing and re-designing has created an ambidextrous digital pattern that can adapt to varying landscapes, terrains, climates, and lighting conditions.
What Type of Hunting is Badlands Approach Optimized for?
Due to its dynamic nature, Badlands Approach camouflage appeals to all types of hunters. We designed the pattern with everything from the western hunter to the tree stand and high alpine hunter in mind. Adaptive Coloration Technology makes it a truly versatile pattern by shifting colors and shades depending on lighting conditions and surroundings. Badlands Approach thrives in any environment and any type of hunting, whether in extreme mountain hunting or tree stand hunting.
What Environments is Badlands Approach Optimized for?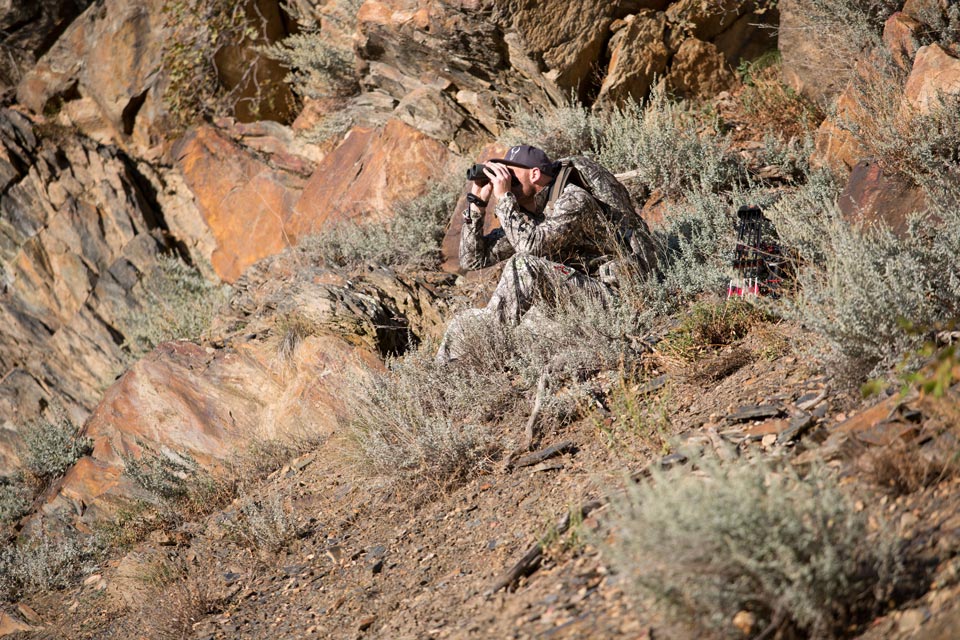 Badlands Approach hydrographic film is optimal for the western, desert, high country and high alpine hunter. It also is effective in blending with tree bark and is more versatile than traditional stick and leaf patterns, making it the "go-to" choice for a broad array of environments.
The History Behind Badlands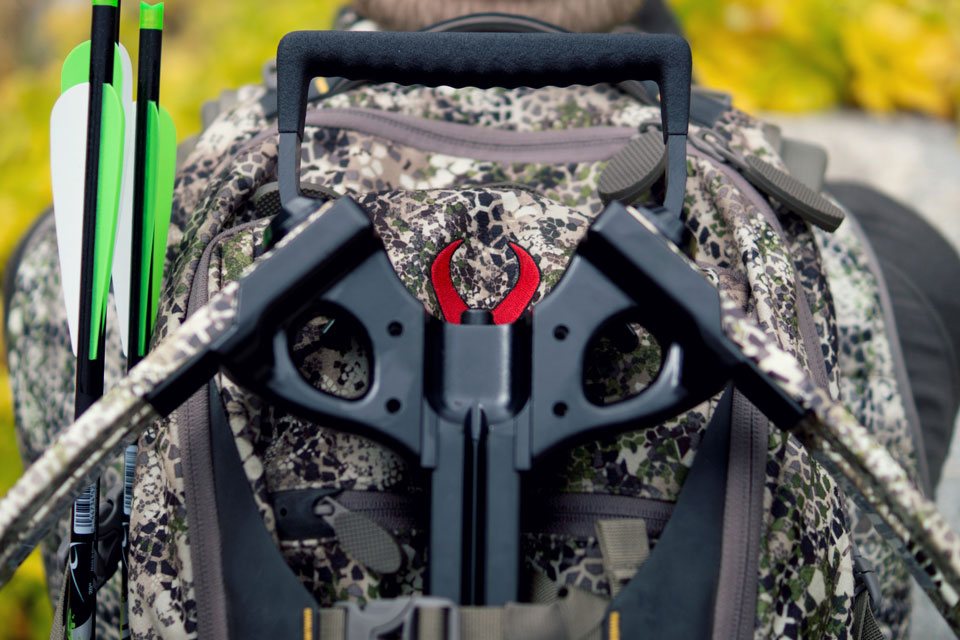 The story behind Badlands is one for the books. The company was started in a 10' by 20' storage shed in 1992 they called "The Tinder Box". Since then, Badlands has grown to become a major player within the camouflage industry.
How did they do it? Let's find out.
1992
Armed with 2 sewing machines, a fabric cutter, and $2,500, the founders put down the deposit on their first warehouse, a 10' by 20' storage unit in the rough part of town. They called it the "Tinder Box".
Over the next six months, the team developed concepts that revolutionized the way extreme mountain climbing packs were made.
1993
The storage shed is traded up for a larger space: an old furniture warehouse.
"Not-so-new" sewing machines, foam presses, and a fabric cutter are acquired. Along with 20 new mouths to feed.
A revelation leads to the team's realization that they should develop their mountain hiking packs for extreme hunting.
1994
The team meets Web Adams, a local hunting representative. Adams helps the team fulfill their first major orders…with only more to come.
1995
The Badlands crew attends the very first Archery Trade Association (ATA) Show. By the second day of the show, word had spread about "this little company with incredible products".
Today
Fast forward to present day and Badlands continues to be an innovator in the camouflage industry, eager to provide you with a state-of-the-art camouflage, hunting packs & accessories. All with one goal in mind: UNCONDITIONAL perfection & quality.
Eager to learn their side of the story? Check out the full history of Badlands.
Popular Items Dipped in Badlands Approach Hydrographic Film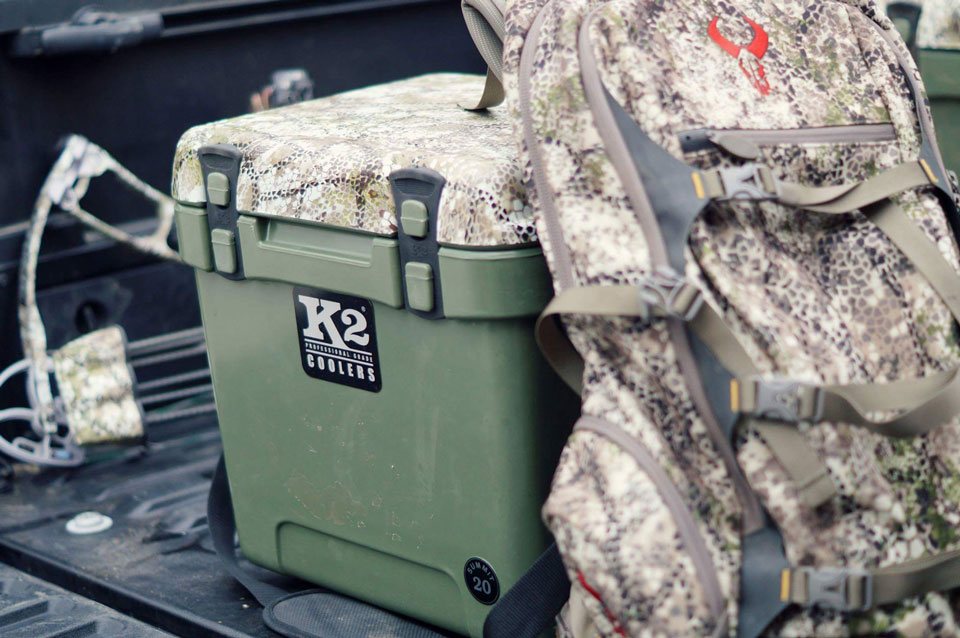 Rifles
Bows and Crossbows, Arrows, and Knives.
Optics, Rifle Scopes, and Binoculars.
Coolers, Ramblers, and other lifestyle items.
About Badlands Approach
Never mind the Cinderella story, the great hunting packs, the revolutionary camouflage, the Unconditional Lifetime Warranty. Behind these great products and services is a group of gamblers who put everything on the line to make their dream become a reality: create superior hunting products for YOU. At Badlands, "Unconditional" isn't just a word – it's the cornerstone of who they are, how they run their business, and their dedication to developing hunting gear that exceeds the expectations of their customers. At Badlands, they focus on four key tenets that lay the foundation for their entire company: Performance, Quality, Comfort, and Warranty.
Let's recap: A state-of-the-art camouflage, battle-tested extreme hunting packs, unrivaled customer service, and an Unconditional Lifetime Warranty? Yeah, that's just how they roll.
For more information, please visit www.badlandsapproach.com