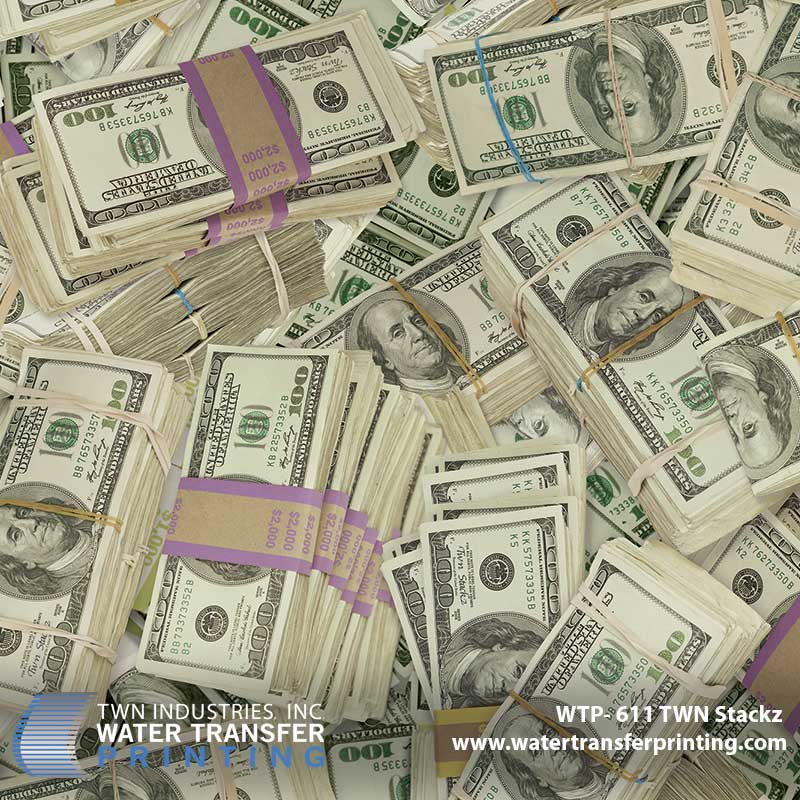 TWN Industries, the leading water transfer printing supplier, releases new hundred dollar bill hydrographic film. The new pattern, TWN Stackz, is a remake of TWN's original Hundred Dollar Bill film that was featured on an American Chopper episode. The popular reality based television series used the water transfer printing process to apply a "hundred-dollar bill" graphic image to the motorcycle being custom built for an Orange County Chopper customer.
Stackz™ Water Transfer Printing Film
Striving towards excellence, TWN owner and founder Jerry Metallo, led the graphics team to create and print a new version with multi directional bills and wrapped stacks. TWN Stackz is the most realistic money pattern film on the market. To order WTP-611 Stackz hydrographic film or to find a TWN Certified Processor to decorate products for you call 305-258-9622.