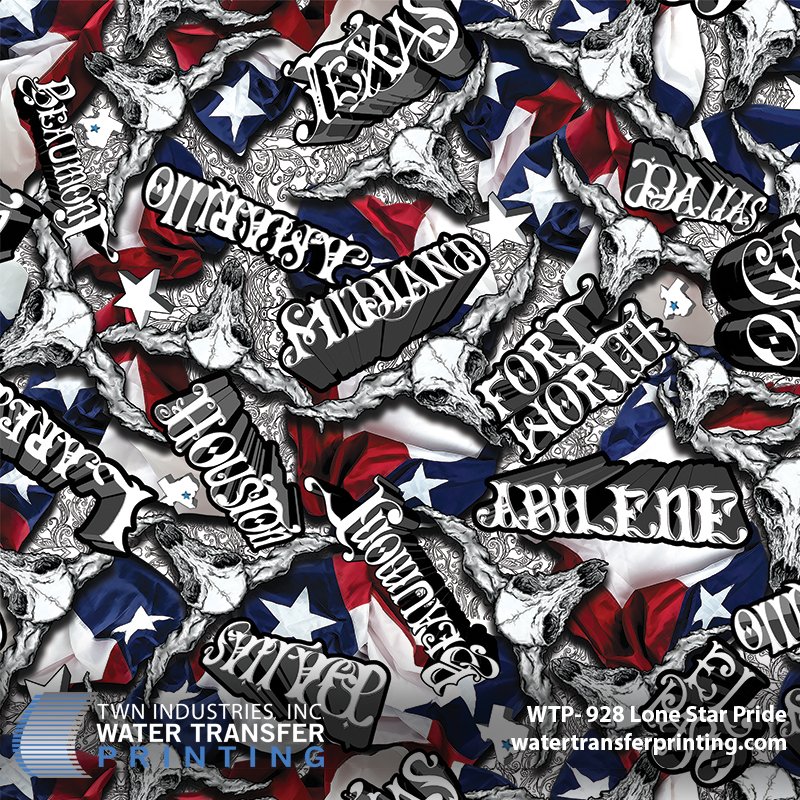 Introducing Lone Star Pride™, our newest Texas-inspired Water Transfer Printing film. We developed Lone Star Pride to pay tribute to our customers and business partners from Texas and those who have a strong connection to the Lone Star State. Lone Star Pride is a highly-detailed Texas hydrographic film that contains all of the elements that come second-nature to Texans. Our pattern was hand-drawn in-house and features detailed longhorn skulls, intricate filigree, and the names of the most well-known cities in the state of Texas.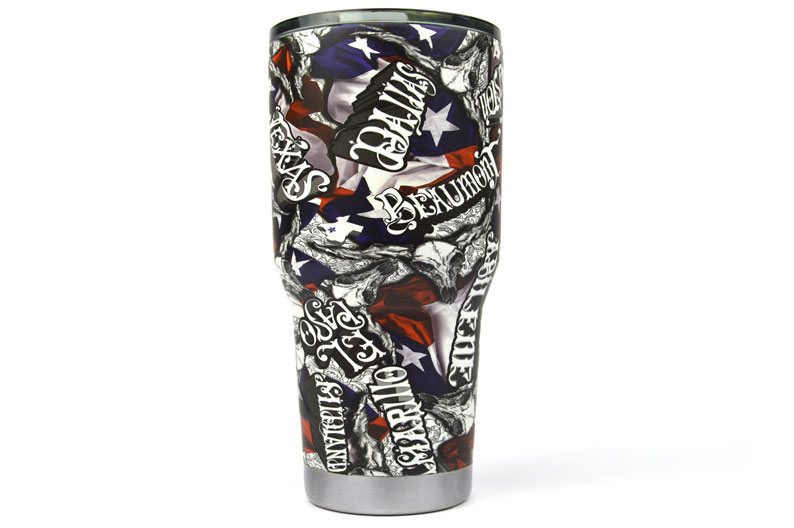 Are you from Dallas, Houston, Austin, or El Paso? Lone Star Pride was specifically designed with you in mind. The pattern features city names that span across the pattern at different angles. This allows you to dip your parts in a one-of-a-kind design catered to your specific project!
Lone Star Pride is the first pattern of its kind, we designed it from the ground up to represent the proud heritage of The Lone Star State. We worked hard to design a truly authentic Texas hydrographic film that stands out.
The Ultimate Texas Hydrographic Film
We chose the name "Lone Star Pride" because it represents the state's former status as an independent republic and its solidarity in declaring independence from Mexico in 1836. We included the cattle skull in our design because it is an iconic figure in Texas because it represents the rise in the cattle industry which was a major economic driver for the state before and after the U.S. Civil War.
How We Designed Lone Star Pride
Lone Star Pride features 4 prominent design elements. These include hand-drawn sketches of Longhorns, custom lettering, vivid Texas flags, and an intricate filigree background.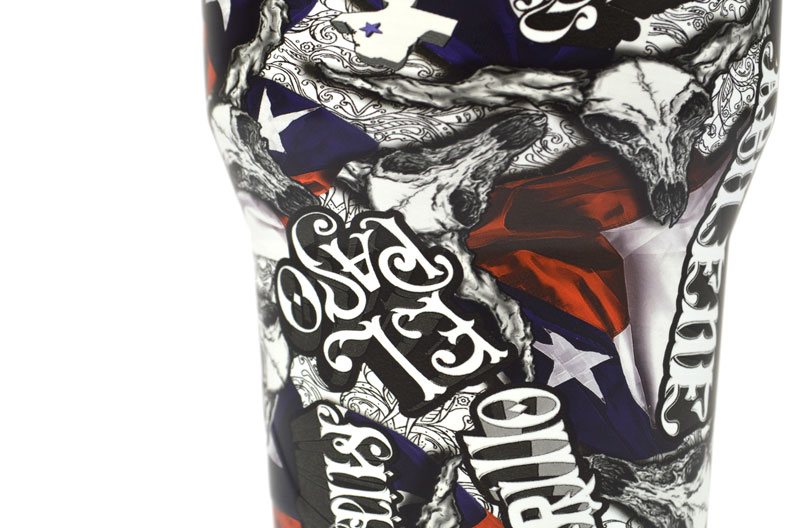 Longhorn Sketches
The Longhorn skulls are one of the most important parts of our design. They were designed in black and white to compliment the vivid red and blue coloration of the Texas flags and make the pattern "pop".
We designed Lone Star Pride with a lot of custom curvature, it gives the pattern a certain uniqueness and makes it more appealing to the eye.

Carlos Nunez
Graphics Engineer
Custom Old Western Lettering
During our design process, we took the most popular cities in Texas and hand-sketched their names in Old Western-style fonts. This gave our pattern authenticity and realism. The typography found in Lone Star Pride is completely unique and unlike any Texas hydrographic film on the market.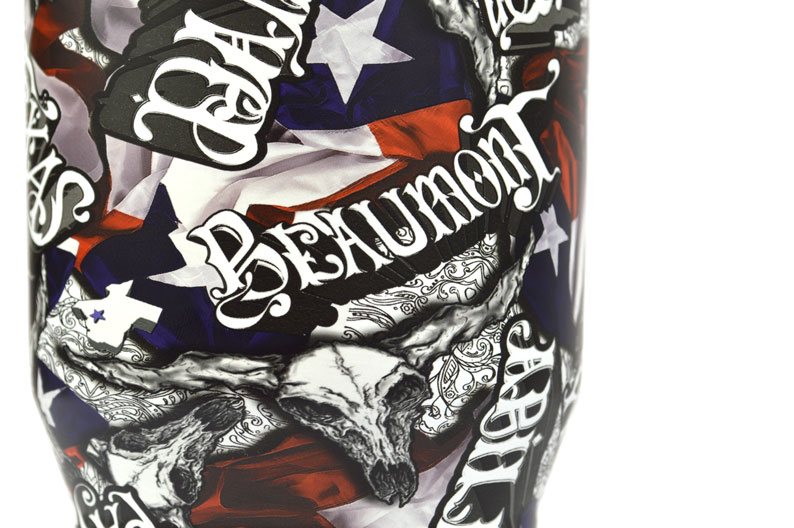 Vivid Texas Flags
The flowing Texas Flags are a crucial element of Lone Star Pride because they enrich the pattern with vibrant coloration. Lone Star Pride is unique because it is designed to be used with any base coat color. The pattern elements retain their proper colors when the pattern is applied to different base coats like blue, green, yellow, pink, etc. This makes the pattern extremely flexible and easy to work with. Check out the pattern in multiple base coat colors by visiting WTP-928 Lone Star Pride.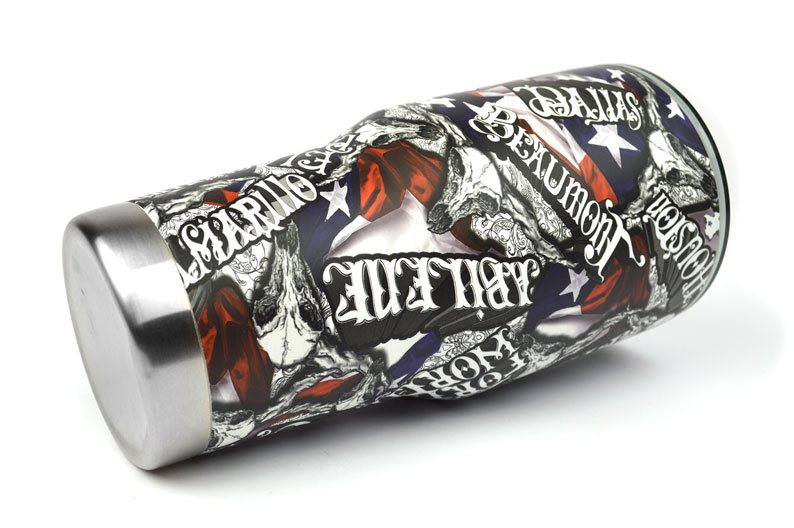 Intricate Filigree
Look closely at Lone Star Pride and you will see thin swirling lines throughout the background of the pattern. These provide contrast and bring the elements together as one seamless pattern. This type of filigree design is reminiscent of what you would find on an old Smith & Wesson handgun.
Don't Mess with Texas
Lone Star Pride™ speaks to true Texans, people that are rough and rugged and know how to have a good time. Lone Star Pride features unrivaled detail and authenticity. It is unlike anything found in the market due to its historical relevance, realism, and unique aesthetic. Lone Star Pride is not only meant for people who have lived in or grew up in the state of Texas, it is for people from all walks of life who live with pride, passion, and honor. Show your pride with our all-new Lone Star Pride™ Water Transfer Printing film.