Increase Sales for Your Automotive Shop with Water Transfer Printing!
See the Process in Action!
SEMA360 Special (Only 6 Tanks Left)
Available November 2-6, 2020 Only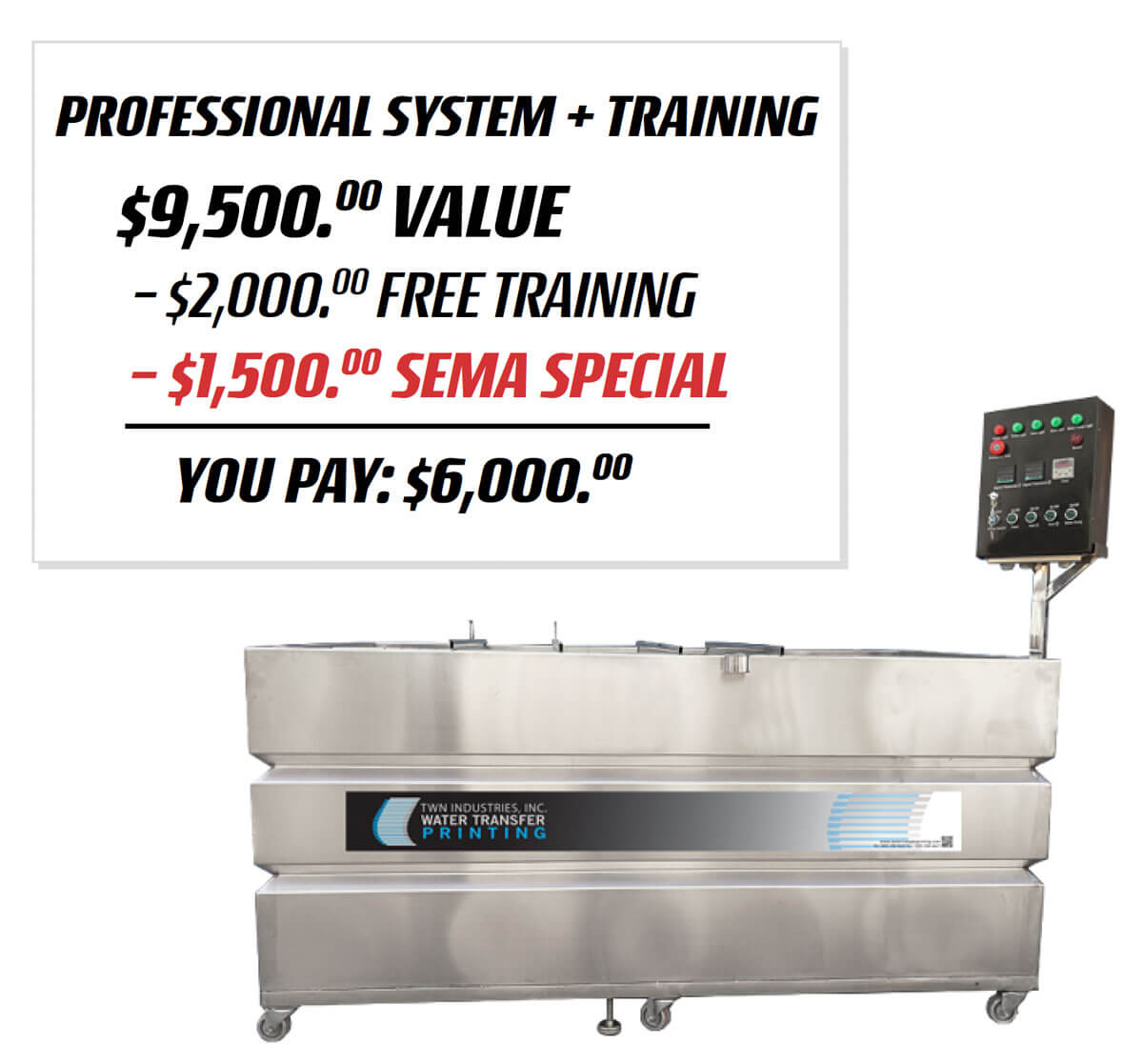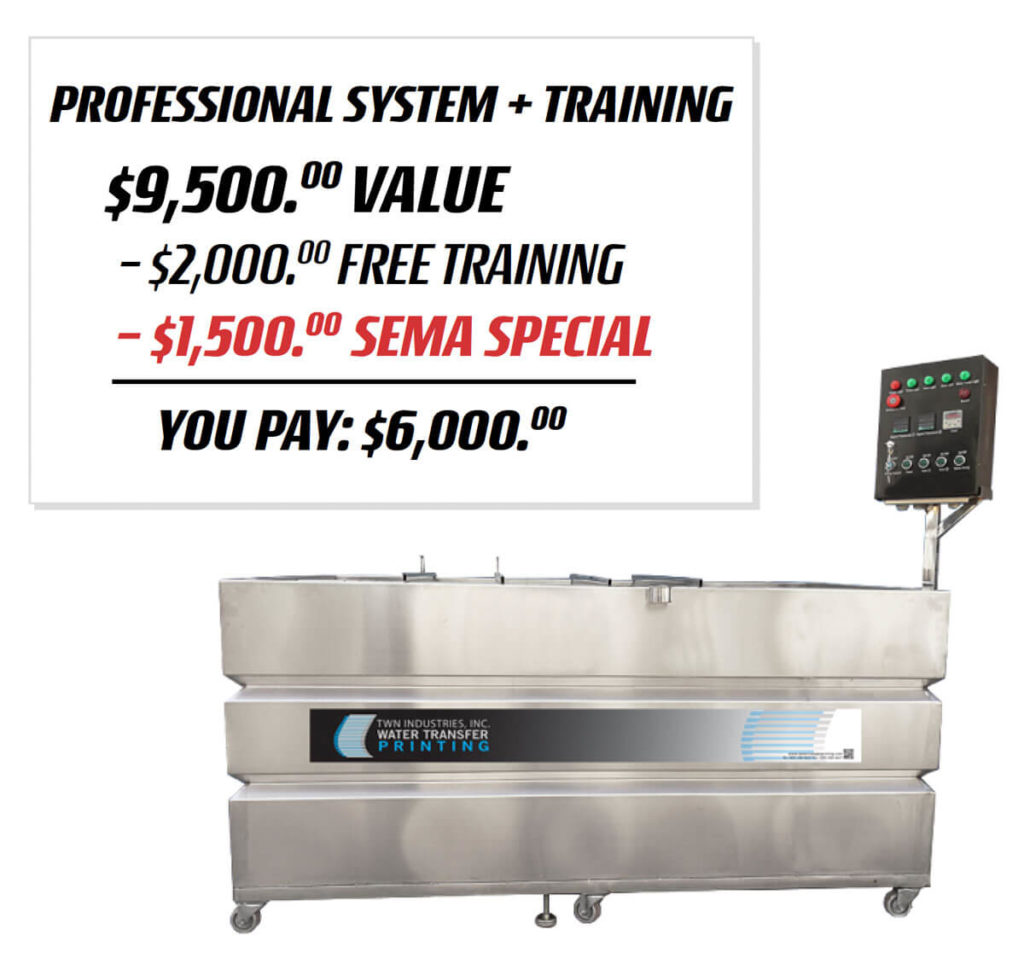 Tank Features
– 304 Stainless steel construction
– All electronic controls
– 2 – 9 KW heaters
– 1 Horsepower circulation pump
– Large internal processing area: 84.6 in x 55.9 in
– Adjustable film baffles reduce material waste
– Adjustable leveling feet
– 6 wheels for easy installation

Specifications
Internal Processing Area:
84.6 in Long x 55.9 in Wide x 39.4 in Deep
Overall Equipment Size:
110 in Long x 55.9 in Wide x 39.4 in Tall
Power Configuration:
220V 80A Single Phase
Applications
The WTP-2.8M system is an affordable and flexible tank for all business sizes. The large internal processing area and stainless steel construction make it a reliable decorating unit for large and small products alike. This system can process objects like ATV components, golf carts, dashboards, and other large parts. Adjustable film baffles allow you to section off the tank to save materials when processing smaller items.