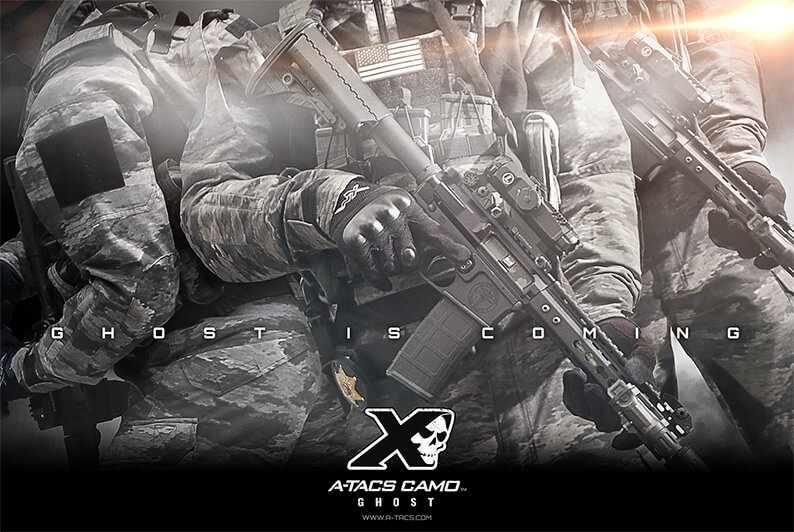 We are back at it again with A-TACS camo to release A-TACS Ghost, a new line of urban camo. A-TACS (Advanced Tactical Concealment Systems) is the ultimate head to toe concealment solution with patterns designed to perform when you don't want to be seen. They have created a new pattern for their X series line called "Ghost", it is designed for urban environments and was derived from both A-TACS iX and LE-X (law enforcement extreme) patterns. A-TACS patterns feature a patent-pending design with a totally new approach that amplifies concealment.
Dip Your Gear in Ghost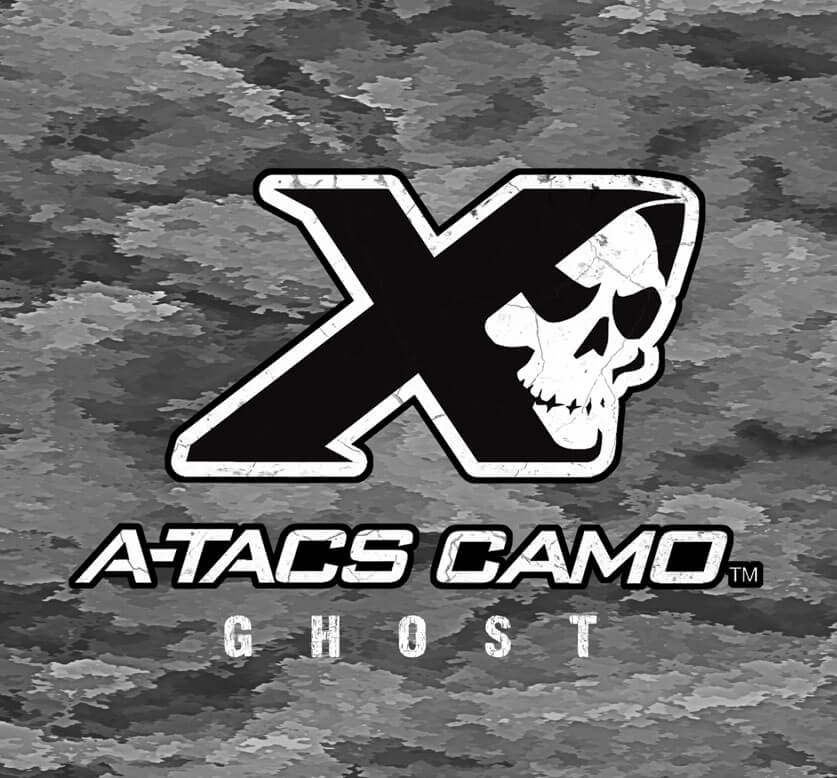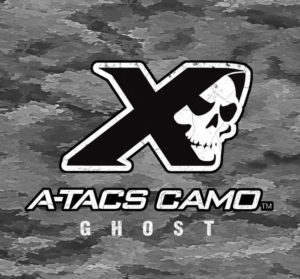 Want to customize your handguns, knives, or other gear in our A-TACS Ghost Water Transfer Printing film? We have a network of over 1,400 TWN Certified Processor who can dip your gear!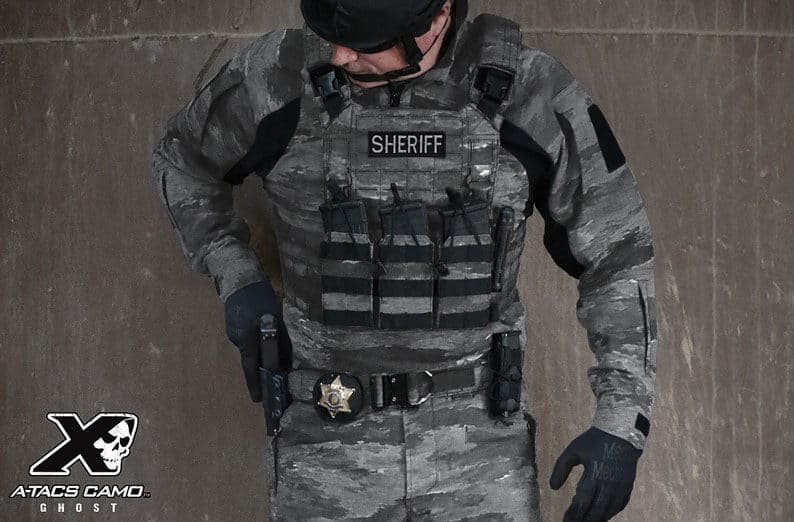 A-TACS Ghost: The Next Innovation in Urban Camo
A-TACS designed this pattern as a tactical option for urban operations. This pattern establishes an aggressive look with a uniform appearance that is suitable for military, government, and law enforcement officers. The new urban camo pattern consists of 11 different variable shades of grey that work seamlessly with gray or black gear. A-TACS Ghost is very unique in design and can make a great addition to your line up!
An Exclusive Interview with Phil Duke from A-TACS
We spoke with Phil Duke, creator of A-TACS, to learn more about the origin of the A-TACS Ghost pattern and what inspired this new urban camo design.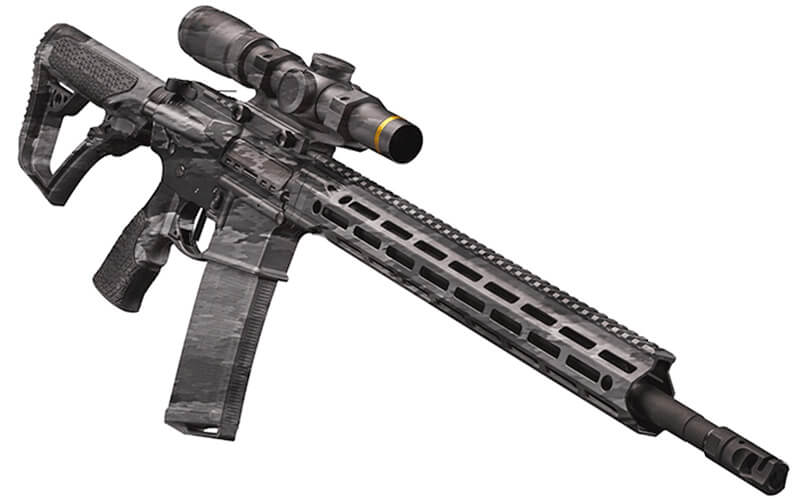 What Inspired A-TACS Ghost?
"Many LE, government agencies and some military elements have begun to embrace grey as a color option. A-TACS Ghost came about as we wanted to offer an option that could be paired with gray gear and/or uniforms." – Phil Duke, A-TACS Camo
What is the added concealment benefit of A-TACS ghost?
"Grey palette works effectively in urban environments. Designed more as an aggressive 'show of force' pattern." – Phil Duke A-TACS Camo
What is the difference between LE, LE-X, and Ghost?
"Original A-TACS LE and LE-X were created more for night ops with darker tones of blue, grey, and black. A-TACS Ghost is a lighter, more neutral-toned pattern." – Phil Duke, A-TACS Camo
What vision do you have for DCS (Digital Concealment Systems)? What does the future hold?
"DCS primary focus is the military adoption of its camouflage patterns on a wider scale. We develop specialty patterns in the outdoor market but our primary focus is a tactical application." – Phil Duke, A-TACS Camo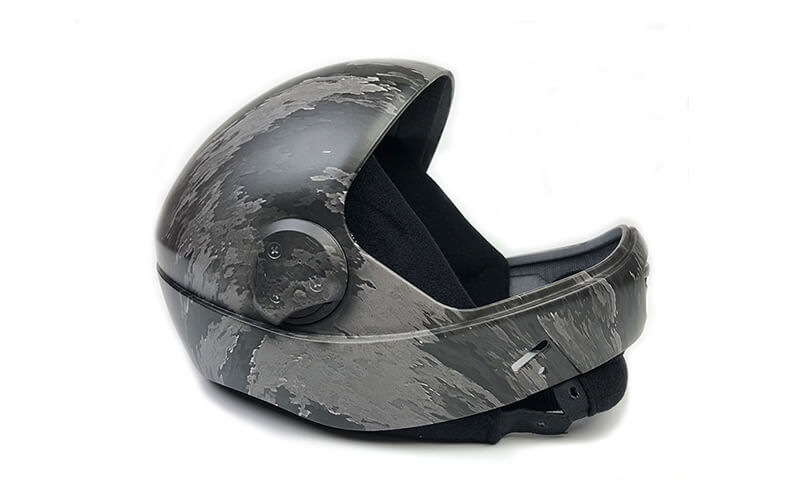 Check Out More A-TACS Water Transfer Printing Films
About A-TACS Camo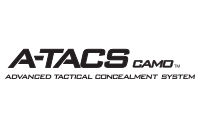 Currently deployed with various tactical professionals, law enforcement, and special operations personnel in a wide array of hotspots around the globe; A-TACS Camo has become one of the most trusted "go-to" force protection and concealment systems on the planet. A-TACS Camo patterns are designed for maximum effectiveness in the widest possible range of operational environments worldwide. We simply don't subscribe to the "one pattern fits all" approach. We developed our patterns to perform in climatic zones–containing either arid and urban climates or, green temperate climates.