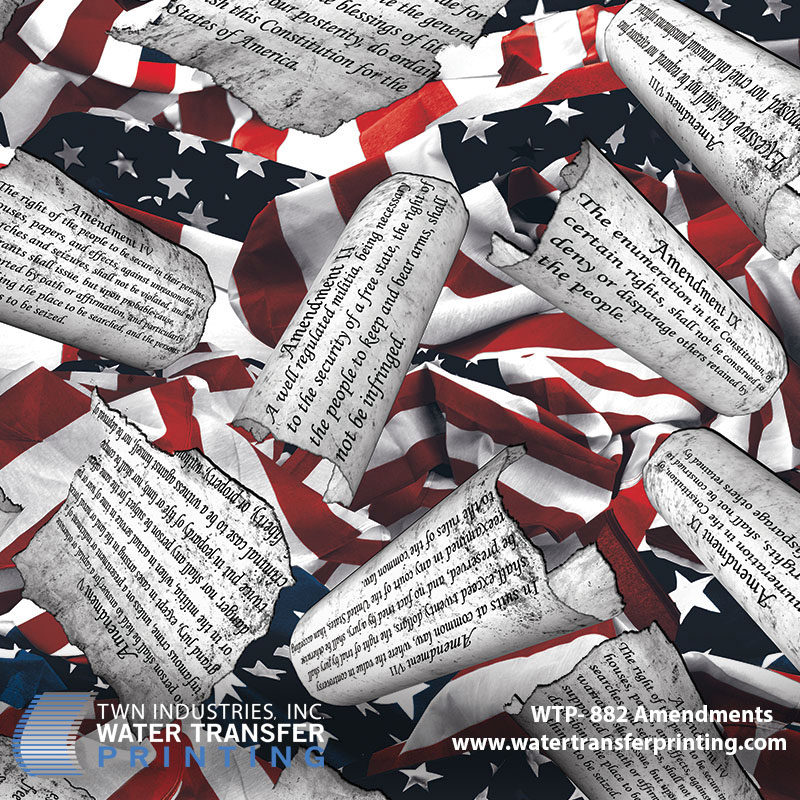 Princeton, FL – October 11, 2016 – TWN Industries Inc., the leading Water Transfer Printing supplier adds "Amendments" to their premier line of patriotic hydro dipping films as election day fast approaches. Amendments hydrographic film is an enhancement of our traditional "One Nation" pattern with the addition of aged Amendments documents that give it an authentic yet crisp look.
Amendments was designed and developed from scratch by TWN and features 10 of the 27 ratified amendments that became part of the United States Constitution in 1789. The antiquated documents are overlaid on top of flowing American flags and placed in three-dimensional space. This creates contrast and depth of field within the pattern. This technique allows the design to display well when applied to both two-dimensional and three-dimensional objects.
The message behind Amendments is the patriotism and American pride that is shared across the company and across our network of certified processors and business partners. Developing the Amendments hydro dipping film was a way for us to offer tribute to our nation, a place of opportunity and safety that can sometimes be taken for granted.
Unlike most of our camouflage films, Amendments allows you to stand out from the crowd and express your American heritage. It is an ideal choice for personalizing your every day and outdoors products.
No matter who you are voting for, show your American pride this election year with the Amendments patriotic hydro dipping film.
Amendments Water Transfer Printing film is available exclusively through TWN Industries, Inc.
---
Amendments Water Transfer Printing Film
Hydrographic Film Specifications
Product Number: WTP-882 Amendments
Base Coat: E30W0042AK White
Top Coat: Customer Preference
Activator: NJM2010SPC
Film Width: 100cm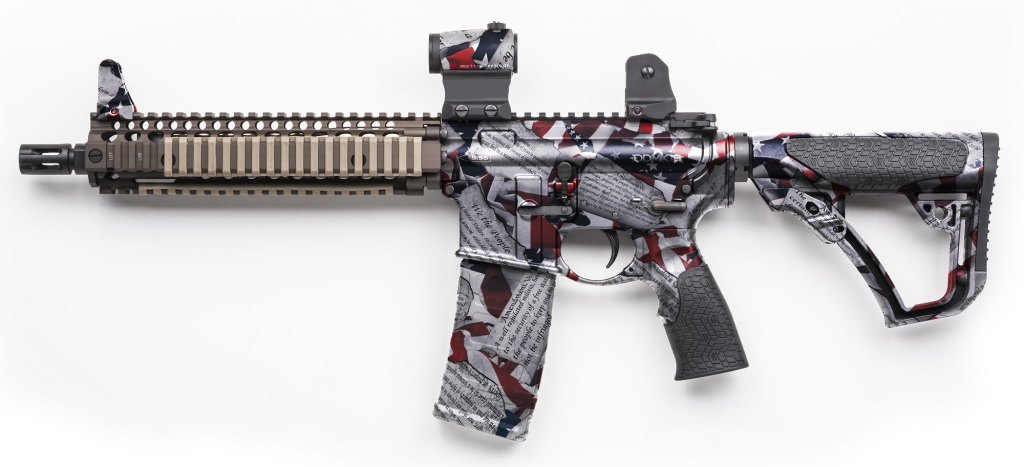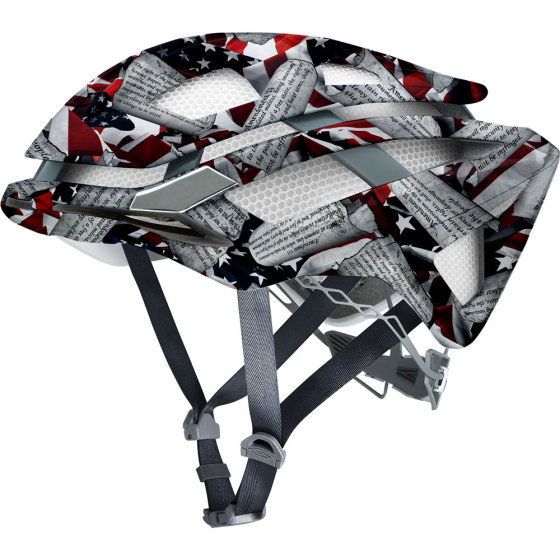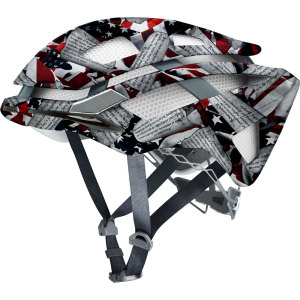 Popular Hydro Dipped Products
Pistols, rifles, and pocket knives.
Cell phone cases, eyeglasses, pens, key chains, and election pins.
Sunglasses, tumblers, cooler lids, and bottle openers.
Car dashboards, rims, side mirrors, and fender trim panels.
Rubber shoes, working boots, and hard hats.
More American Flag Hydro Dipping Films