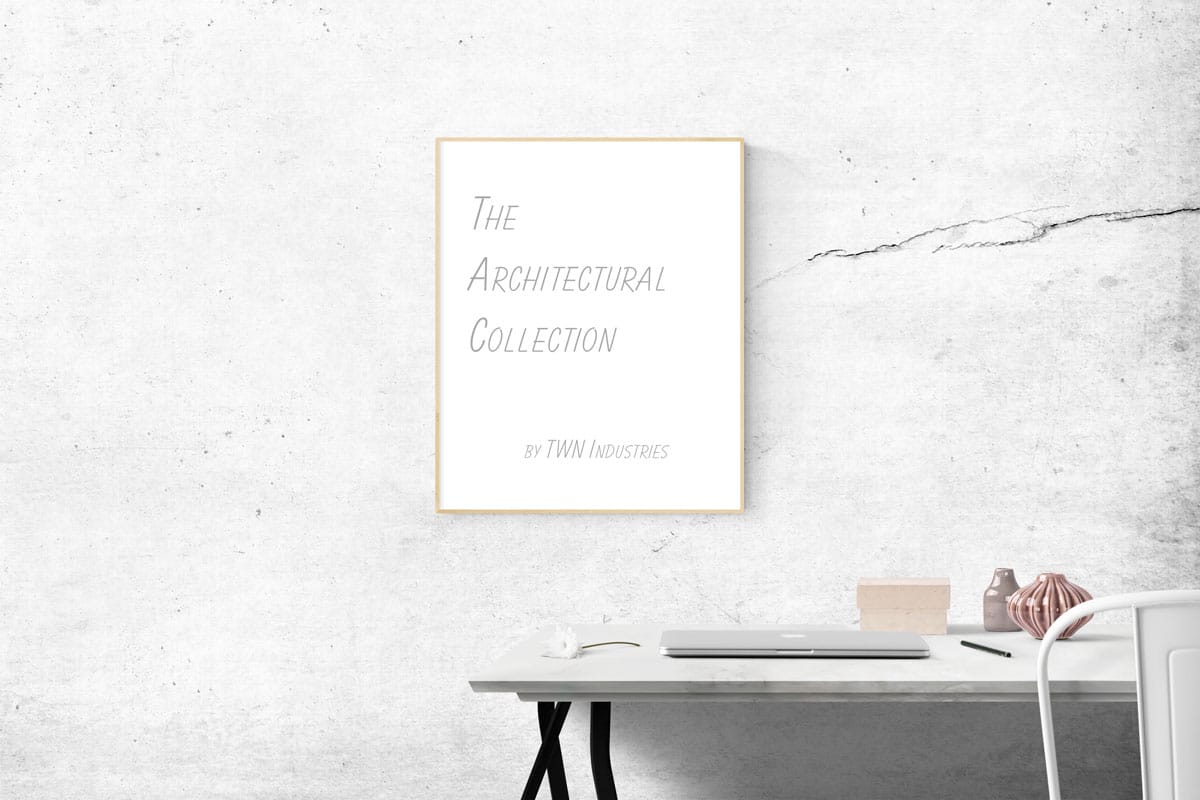 Our new Architectural Collection features an assortment of wood grain, stone, and stainless steel Water Transfer Printing films that are specifically developed for the home goods and architectural markets. These striking new patterns feature a much larger scale than similar patterns currently available. We designed them to look great on larger surfaces like countertops and appliances. The natural wood grain and marble Water Transfer Printing films have a large repeat area which enables the design to flow naturally onto large surface areas without looking like a "pattern".

Architectural 3D Carbon features a realistic diagonal carbon fiber weave with refined silver coloration. The primary elements of the weave structure fade from silver to transparent. This provides enhanced depth and realism. The shimmery silver color and shadowing make this carbon fiber Water Transfer Printing film a great substitute for the real thing. 3D Carbon revitalizes larger profile items like exercise machines, and automotive parts and gives them a sophisticated carbon fiber weave aesthetic. It looks fantastic on household items like kitchen bar stools, cutlery, and appliances. The image shown is over a black background.
Architectural White Marble is a stunning white marble Water Transfer Printing film that is reminiscent of luxury Italian marble. The pattern features very subtle gray veins that flow over a transparent background to create an elegant stone texture. White Marble is incredibly realistic and can be used to create stunning countertops, mosaics, and more. The large repeat area and diverse marbling texture create the illusion of true white marble on any surface.
Architectural Galaxy Black Granite features deep dark coloration with flecks of gold and white. This black granite Water Transfer Printing film creates a starry-eyed look in any space. Watch the specks shimmer as you gaze into the dark abyss of this gorgeous granite pattern. Galaxy Black Granite is the most accurate depiction of real galaxy black granite slab and is ideal for decorating many types of home furnishings and consumer products.
Architectural Angola Black Granite features more prominent speckling than our Galaxy Black Granite. The dark gray speckling and scattered light speckling disguises the repeat and gives this pattern a truly realistic granite aesthetic. If you are looking for an elegant and sophisticated black granite film, look no further than Angola Black Granite.
Architectural Brushed Pewter is a highly detailed brushed alloy pattern with prominent bluish-silver coloration. Brushed Pewter Water Transfer Printing film can be used on a wide selection of objects ranging from stainless steel insulated bottles, paper towel holders, refrigerator doors and more. The sky is the limit with this beautiful brushed metal. Transform your projects with Architectural Brushed Pewter, a realistic brushed metal with high contrast brush strokes and incredible definition.
Architectural Brushed Aluminum features light silver coloration with unidirectional brush strokes. This is our most realistic brushed aluminum Water Transfer Printing film yet because it captures both the shimmer and the textured brushed strokes found in real brushed aluminum down to the very last detail. Architectural Brushed Aluminum transforms wood, plastic, and other materials into beautiful brushed aluminum.
Architectural Maple is a beautiful wood grain Water Transfer Printing film with a wide format design and unique bronze-orange coloration. The large repeatable area paired with intricate grain details found in Architectural Maple creates a beautiful wood grain finish on any product, whether it is cell phone cases, bar tops, furniture, cabinetry, or other kitchen items.
Update Your Film Offerings
Let your customers know of our new pattern selections by visiting our Water Transfer Printing Download.