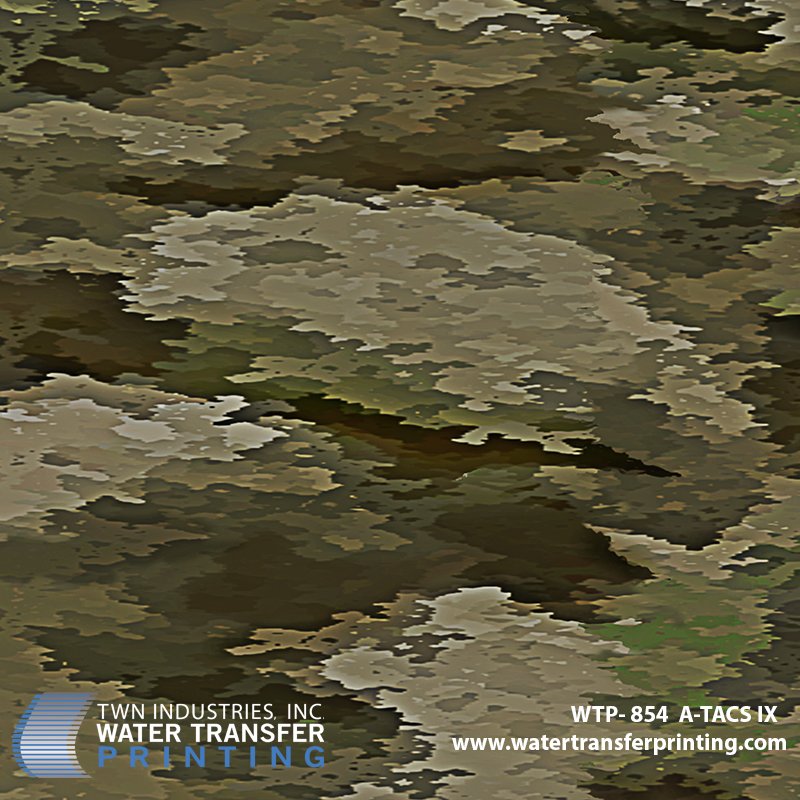 PRINCETON, FL – February 17, 2016 – TWN Industries Inc., the leading Water Transfer Printing supplier, releases A-TACS iX (Intermediate Xtreme) Camo hydrographic pattern. This is the first in a new generation of camouflage patterns from Digital Concealment Systems. A-TACS iX is the flagship pattern in a new "X series" line of camouflage patterns from DCS–what will become a complete multi-environmental concealment solution.
A-TACS iX utilizes the very latest in printing and camouflage design technology combined with the perfect blend of colors from the already popular A-TACS AU and FG camouflage patterns to create a pattern with vastly improved depth and definition. A-TACS iX Camo also incorporates enhanced edge detail in the transitional areas between light and shadow within the pattern to create the added illusion of depth while maintaining the unique A-TACS Camo "pattern within a pattern" concept. New A-TACS iX Camo is best suited for transitional environments with a blended mix of intermediate greens and desert tans.
Soon, DCS will follow the launch of its new iX pattern with running changes to the already popular AU and FG variants to further integrate them into the "X" series of camouflage patterns. For more information, visit A-TACS Camo online at   http://www.a-tacs.com/ or, contact Clint Hoover at clint@a-tacs.com.
A-TACS iX water transfer printing film is available exclusively through TWN Industries, Inc.Three-meter accessory packs are available immediately. The part number for A-TACS iX is WTP-854. To find a TWN Certified Decorator who can decorate products for you or to purchase film, call 305-258-9622.
A-TACS iX Water Transfer Printing Film
More A-TACS Camo Water Transfer Printing Films
About A-TACS Camo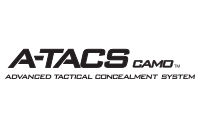 Currently deployed with various Tactical Professionals, Law Enforcement and Special Operations personnel in a wide array of hotspots around the globe in a relatively short time, A-TACS Camo has become one of the most trusted "go-to" force protection and concealment systems on the planet. A-TACS Camo patterns are designed for maximum effectiveness in the widest possible range of operational environments worldwide. We simply don't subscribe to the "one pattern fits all" approach. We developed our patterns to perform in climatic zones–containing either arid and urban climates or, green temperate climates.