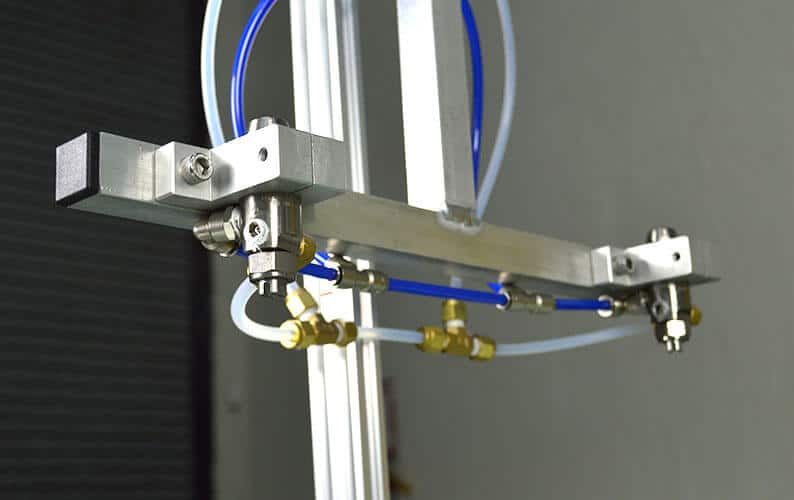 We are excited to announce our newest innovation in Hydrographics Equipment. Our all-new 1.2-meter spray system is the perfect entry-level system for automated activation. This system is a smaller, more affordable version of our Production-Level Activator Spray Systems. The same engineering, components, and programming logic were put into this system which gives it an unsurpassed level of quality and consistency.
Let's face it, production-level activator systems, although extremely beneficial for high-volume manufacturing, are not feasible for many small businesses. This spray system was built to cater to those small to medium size businesses who wish to enjoy the same level of automation as high-volume processing facilities. If you are a small business owner, this system was built for you.
1.2-Meter Activator System Features
Rigid stainless-steel frame design
Easy to use control box with pre-programmed PLC
2 professional-grade spray guns
Mounted pressure gauge
Portable pressure pot system
Push-to-purge™ – clear activator lines with the push of a button.
Push-to-activate™ – trigger activation with the push of a button.
Made in the USA
1.2-Meter Activator Spray System Video
Want to see our new 1.2-meter spray system in action? The video above shows how this system will take your business to a whole new level. This isn't a "manual automated spray system". Our system is the only truly automated activation system that was designed specifically for small businesses. It drastically reduces overspray, activator waste, redo rates, and improves your overall quality and consistency.
Easy Installation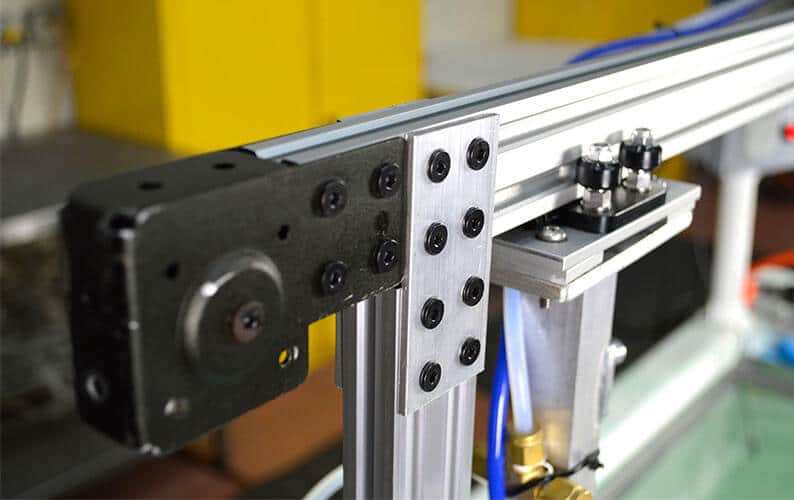 The 1.2-meter spray system comes partially assembled and includes an intuitive setup and installation manual. Once assembled, the system rests directly on our Entry Level Hydrographics Equipment.
Superior Activation/Atomization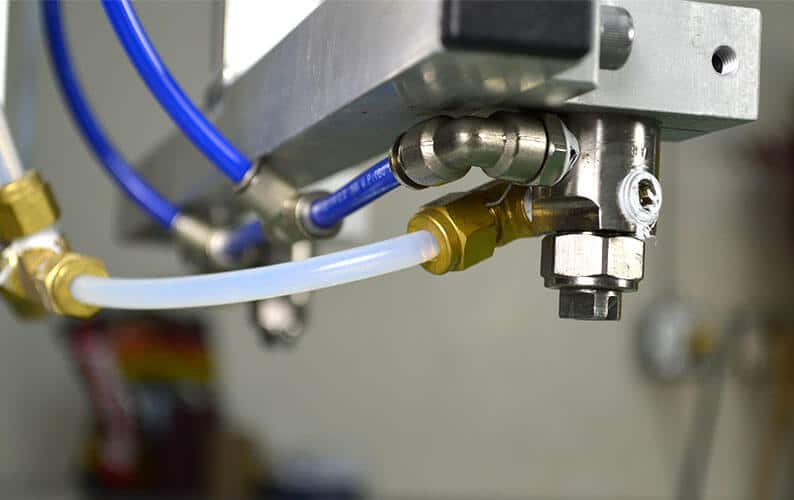 Our 1.2-meter spray system features the same 2 professional-grade spray nozzles that are used on our larger production-level systems. These play a pivotal role in optimizing the activation process and eliminating overspray.
Configurable for Different Films & Activators
Our 1.2-meter spray system was designed to achieve optimal results with our films and activators. You can set soak times and activation speed as you need to. Switching from NJM2010SPC to 3-3502? Simply change out the NJM2010SPC activator in the pressure pot system, purge the lines, add your 3-3502 activator, and spray.
Made in the USA
Our 1.2-Meter Spray System is built entirely in-house at our facility in Princeton, FL. This means we can create custom automatic activation systems to meet your unique requirements.
---
Additional Equipment and Training Options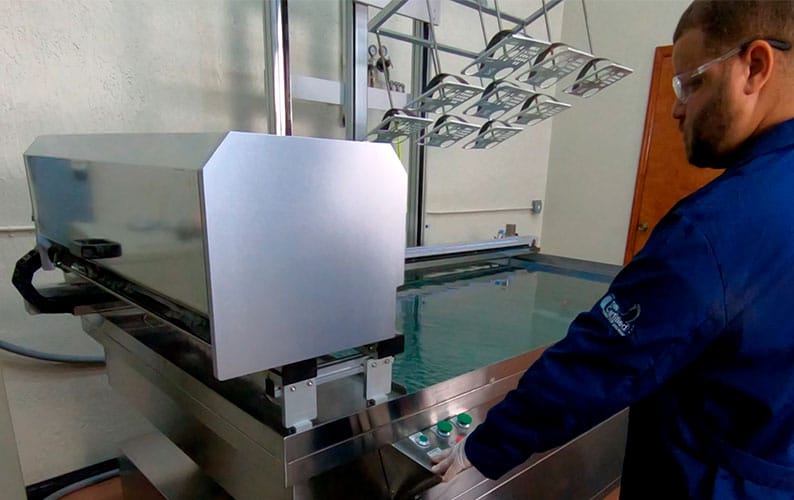 Are you a manufacturer or small business owner that wishes to utilize our Water Transfer Printing process? We have a full line of Water Transfer Printing equipment options that will help you achieve your goals. Also, on top of that, all of our equipment options include 2 full days of hands-on training ($2,000 value).