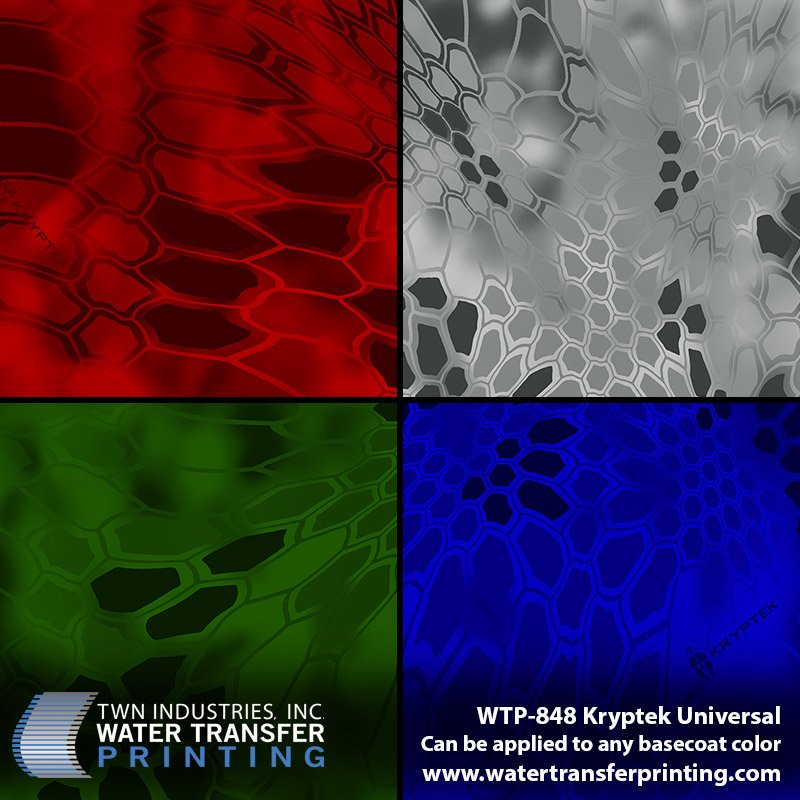 PRINCETON, FL – October 13, 2015 – TWN Industries Inc., the leading Water Transfer Printing supplier, releases "Kryptek Universal." Fans of the Kryptek line know that up to now all of their designs have required a specific base coat color to be used in conjunction with their patterns. And while those requirements were put in place to ensure consistency across the brand's multiple designs, Kryptek Universal is here to spice things up.
At first glance, the pattern seems like a greyscale version of previous Kryptek designs. However, this pattern is far from being lackluster in the color department. In fact, Kryptek Universal was designed to be used with any desired basecoat color. In doing so, Kryptek has essentially given WTP processors the ability to offer their customers a much broader variation of styles. That flexibility opens up the market for hydro dipping experts by giving them the ability to target a wider customer base. Kryptek's passionate and loyal fans will also be sure to appreciate this new addition.
As always, the Universal pattern was created using Kryptek's strict quality control procedures. It's that constant attention to detail and continual improvement that results in top-quality products loved by outdoor adventurers who demand only the best performance from their gear.
The Kryptek Universal water transfer printing film pattern is available exclusively through TWN Industries, Inc. Three-
meter accessory packs are available immediately. Place your production roll orders today. The part number for Kryptek Universal is WTP-848. To find a TWN Certified Decorator who can decorate products for you, or to purchase film, call 305-258-9622.
Kryptek Universal Water Transfer Printing Film
More Kryptek Water Transfer Printing Films
About Kryptek™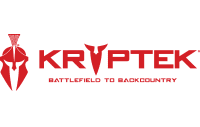 "When Shadows Are Not Enough" Kryptek camo patterns provide a tactical advantage to the Operator by reducing visual acquisition through the combination of proven camouflage concepts, scientific principles and field testing. The Kryptek designs incorporate proven principles of visual deception based on mimicry of foliage, animal, marine and geographic visual qualities. These principles have been combined with evolutionary concepts and fused with state of the art technology to offer the utmost in effective concealment in differing environments. In January of 2012, Kryptek patterns were selected as a finalist for US Army Camouflage Improvement Program.