In a market where everyone is bogged down by the next "new thing", we are taking a different approach. Introducing US Woodland M81 Camo, a throwback to a timeless classic. US Woodland Camo was the official camo used on the Battle Dress Uniforms (BDU) of the United States Armed Forces from the early 1980s to the mid-2000s. The pattern has seen a resurgence in popularity in recent years due to its use on everyday items, apparel, and high-end fashion brands. Now you can coat any hard-good in M81 Camo and differentiate your products from the competition!
The History Behind US Woodland M81 Camo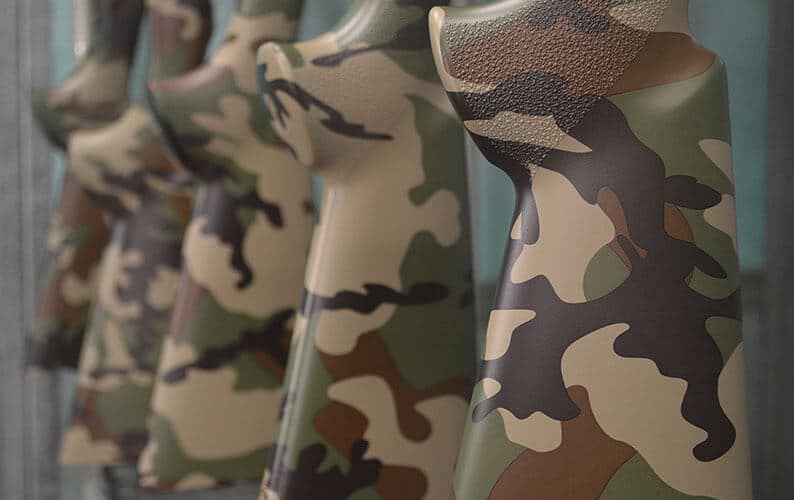 The woodland pattern is a four-color, high contrast disruptive pattern with irregular markings in sand, brown, green and black. It is known unofficially as "M81" though this term was not officially used by the U.S. military. The woodland pattern is almost identical to the ERDL camouflage pattern developed by the United States Army at its Engineer Research & Development Laboratories (ERDL) in 1948. ERDL camouflage was issued to elite reconnaissance and special operations units in the Vietnam War. In an effort to make the ERDL pattern more effective, it was enlarged and the splotches were re-drawn to make them more irregular. This new version became what we now know as US Woodland Camo.
Products Needed for Coating Gun Stocks
What Makes M81 Camo Unique?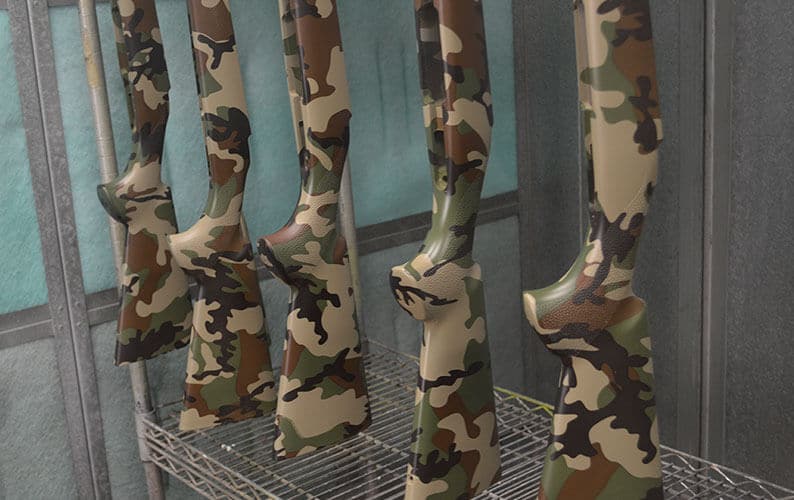 M81 Camo is unique because it features an old-school, nostalgic camo pattern. The pattern has gained popularity beyond the battlefield and is one of the first camo patterns to be used in everyday-wear items. The simplistic design is functional yet appealing for a variety of different applications. From compound bows to cooler lids, rifle stocks, and more, M81 Woodland Camo provides a unique design for outdoor goods manufacturers.
Stand Out with TWN's M81 Woodland Camo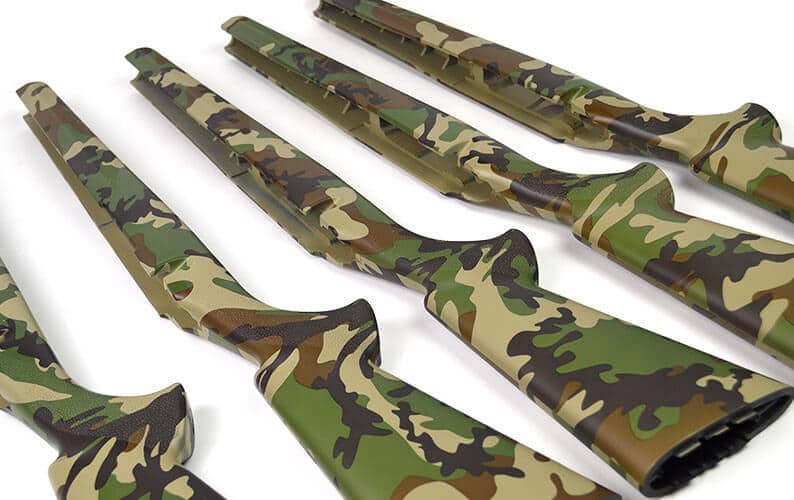 Decorated Your Products in M81 Camo
Want to customize your handguns, knives, or other gear in our US Woodland M81 Camo Water Transfer Printing film? We have a network of over 1,400 TWN Certified Processors who can dip your gear!