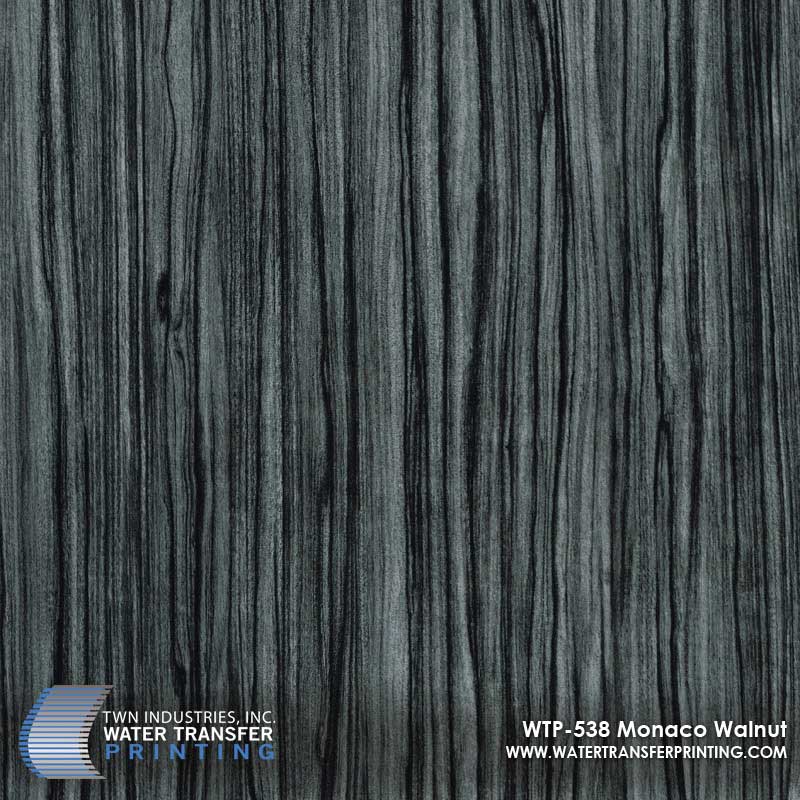 Princeton, FL – September 13, 2011 – Due to popular demand TWN has developed high definition wood grain patterns for water transfer printing film. TWN created these new wood grain patterns with more depth and clarity in meter width. The width allows processors with 2 meter long tanks and greater to process larger parts in one single dip, or film can be cut down to 50 centimeter width.
Popular Wood Grain Water Transfer Printing Films
View all of our Wood Grain Water Transfer Printing films.
Wood grain film is available in a variety of colors and textures commonly used for automotive and home furnishings. For the latest in wood grain trends, try our Bamboo or Monaco Walnut pattern which provides a modern look in interior decorating. We also have a new rich Burl Wood that adds an elegant finish to car interiors. Whatever your needs, TWN has a pattern for you. Contact a TWN Representative for pricing options and to order film.