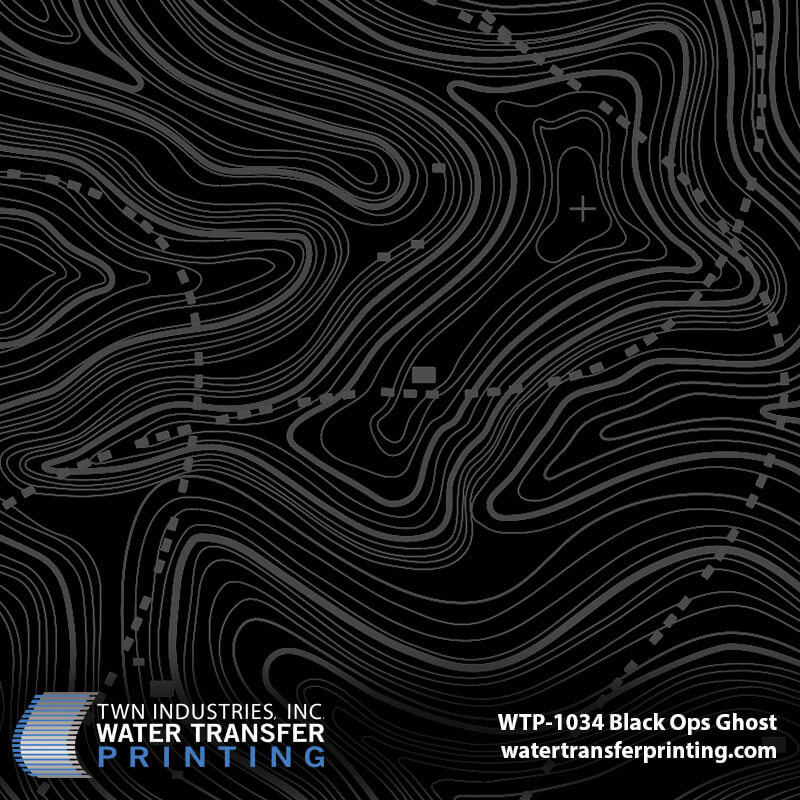 Covert, clandestine, and tactical. TWN's Black Ops hydro dip film draws inspiration from covert operations around the globe. Black Ops features a custom topographic map pattern that provides a fashionable, tactical look for firearms and other gear.
Black Ops Bold vs Black Ops Ghost
Black Ops was developed with versatility in mind. Two different versions of the pattern are available. Black Ops Bold features solid lines that give the pattern a lot more contrast. This gives it more of a clean, defined look when applied to any base coat color. On the other hand, Black Ops Ghost features more transparent lines that allow for a ghosting effect over base coat colors. The details are more subtle because they blend in with the base coat color and can only be seen from up close.
Are you a manufacturer that wants to customize Black Ops? We can make a custom coloration just for you! The minimum order is 250 meters.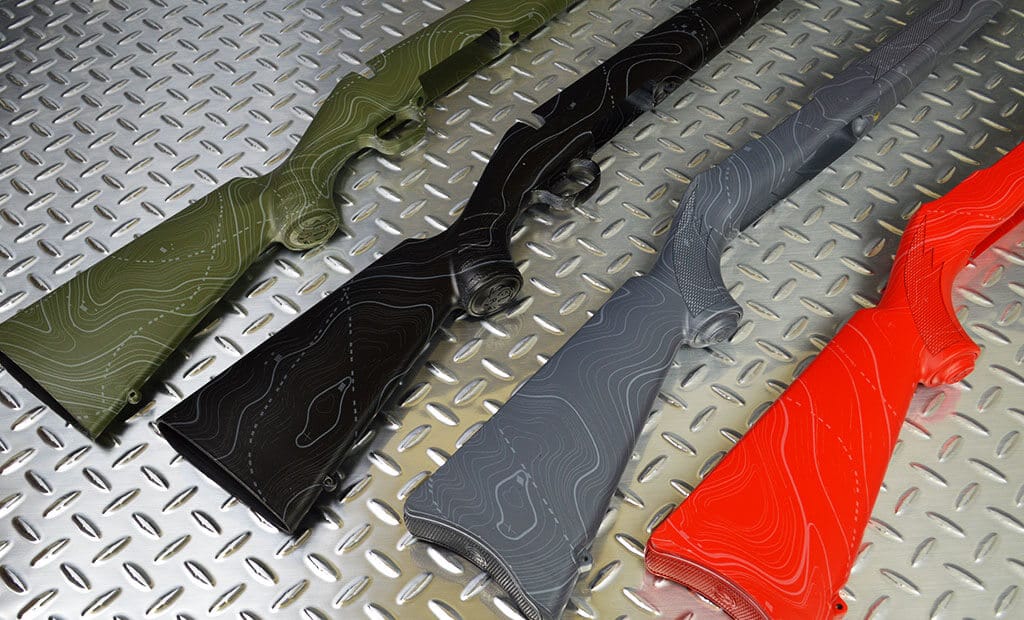 A Highly Flexible, Fashionable Design
The Black Ops pattern is based on a custom topographic map and features solid/dotted lines that contour around the varying levels of elevation. Black Ops depicts the Earth's three-dimensional landscape in two dimensions, use it to customize canteens, coolers, mags, compound bows, and rifle stocks. Black Ops can be applied to any hard surface that can be painted and submerged in water.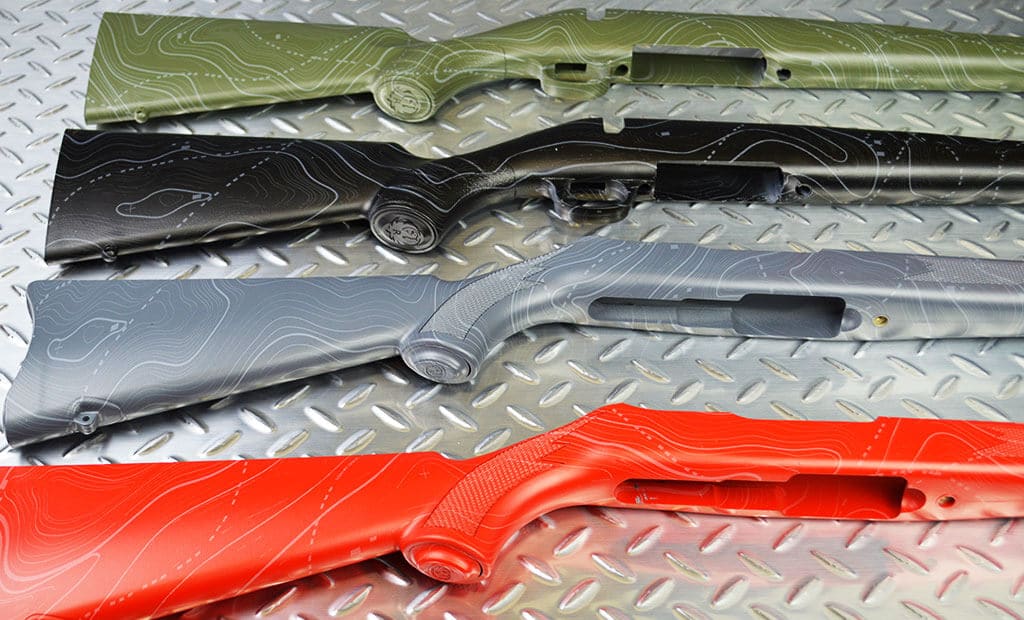 Customize Black Ops with Multiple Colors
Our Black Ops hydro dip film looks great on both dark and light base coat colors. You can customize Black Ops with tactical tan, olive drab, black, and anything else you can think of. As a result of this versatility, Black Ops can be customized to perform in multiple terrains, such as deserts, dense forests, and varied terrain. Black Ops also works with more fashion-related colors, like, red, blue, and pink. "Go Dark" with Black Ops today!
Get Started With Water Transfer Printing!
Want to start your own Water Transfer Printing business? TWN is the go-to source for equipment, training, film, and supplies. We support 1000s of manufacturers and aftermarket processors with our knowledge base and superior product offerings. Contact us today to get started!