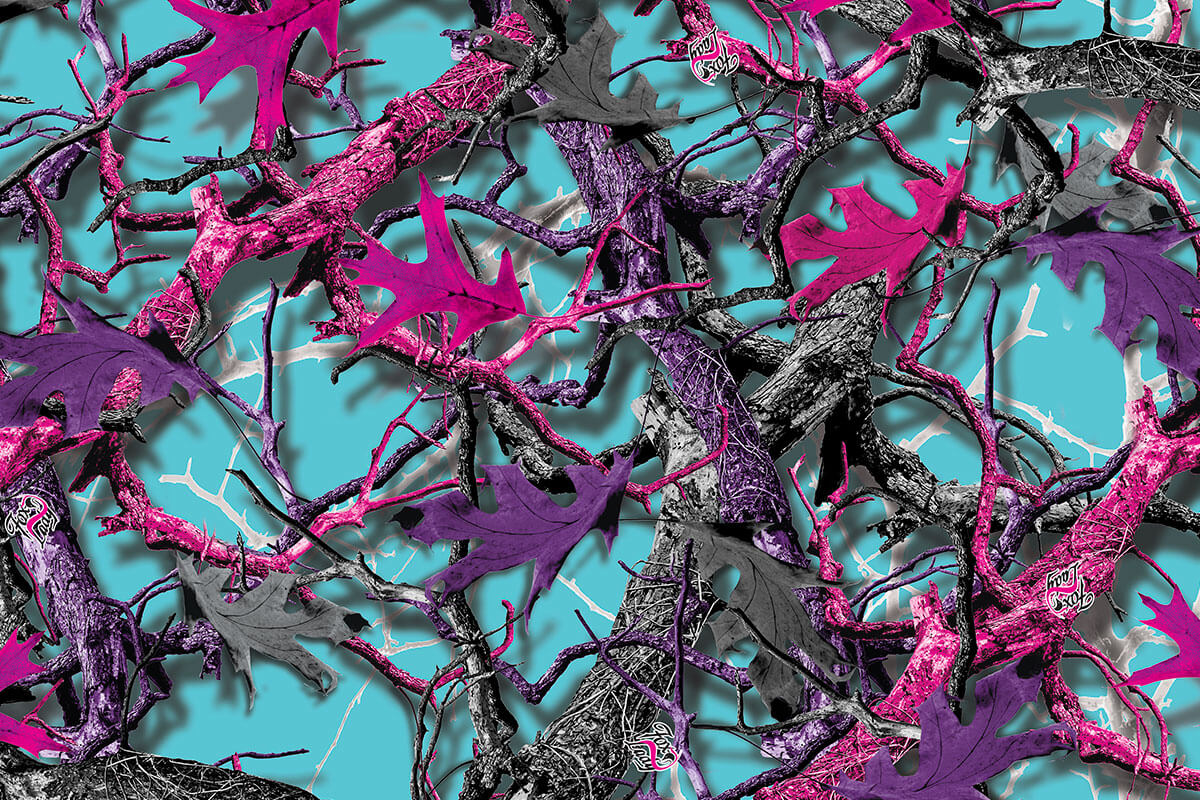 Introducing a classic take on women's camouflage. TWN's Foxy Lady hydrographic film is a vibrant women's camo that is perfect for customizing hunting items as well as everyday items like tumblers. Foxy Lady is as much about style as it is about the outdoors.
This is the perfect pattern for that favorite woman in your life, especially because Mother's Day is right around the corner. Foxy Lady is a beautifully designed camo that gives women to freedom to customize their everyday gear.


The Foxy Lady Pattern
Foxy Lady features a series of intertwined twigs, sticks, and branches. The pink and purple leaves add a pop of color and create a balanced composition. Meanwhile, our recommended tiffany blue base coat provides the final touch of color vibrancy and brings the pattern together. All in all, Foxy Lady is a beautiful, sophisticated women's camouflage pattern for a wide range of women's accessories. Start customizing with Foxy Lady today!
Order Foxy Lady Now!
Get Started With Water Transfer Printing!
Want to start your own Water Transfer Printing business? TWN is the go-to source for equipment, training, film, and supplies. We support 1000s of manufacturers and aftermarket processors with our knowledge base and superior product offerings. Contact us today to get started!