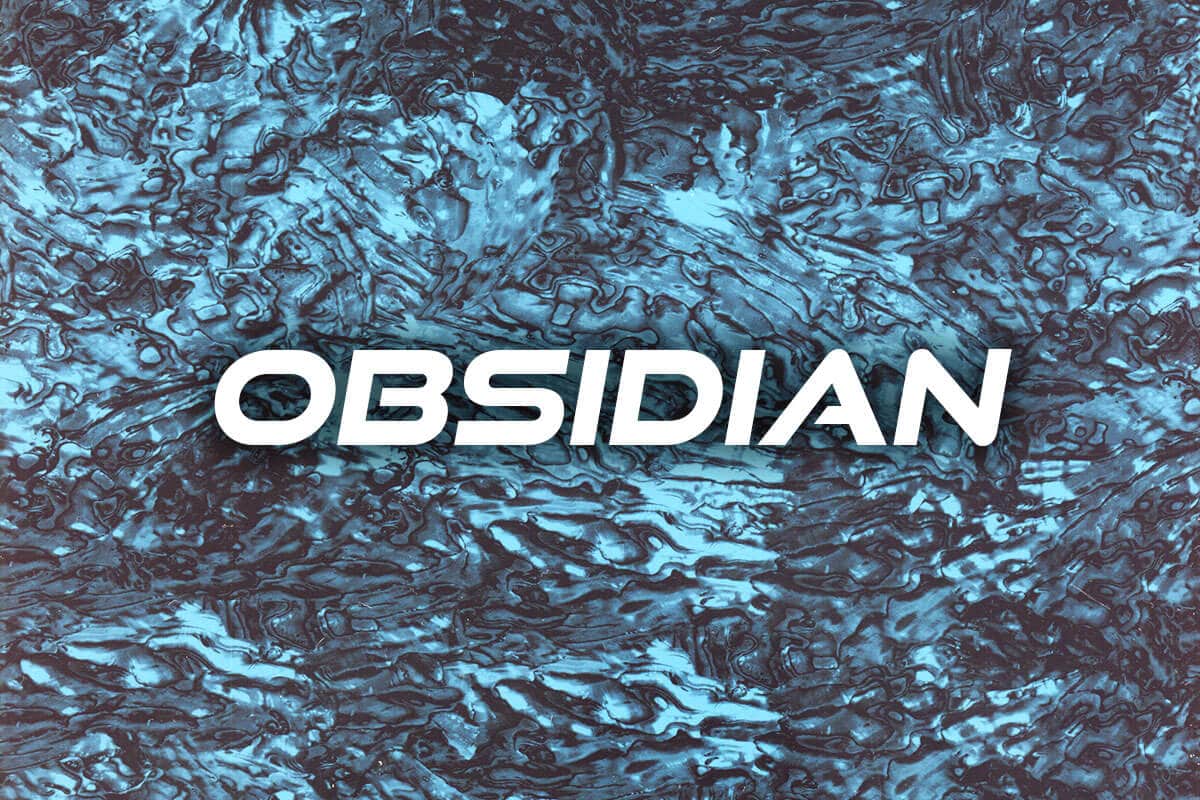 Travel to distant galaxies with Obsidian. Our Obsidian hydrographic film features a molten metal pattern formed by the pressures of deep space. The pattern gives your products a unique texture and an appearance that is out of this world.
Customize Obsidian with Any Color
Obsidian is highly adaptable and you can customize it with any base coat color. The inks in the film are black and gray with a hint of silver metallic which gives it a unique shimmer. Large gaps between the texture allow your base coat to show through. Get creative and use obsidian with Sky Blue or Galaxy Silver Metallic!
Our Obsidian hydrographic film is highly versatile and designed for flexibility. The balance of macro patterns and micro detailing gives the pattern great flexibility when dipping both small and large items. When you apply vibrant colors to Obsidian, they complement the design and create a vibrant shimmer effect that brings the pattern to life.
An Adventurous and Fashionable Design
Obsidian is derived from near-space volcanoes within Saturn's moons. Whichever way you look at it, Obsidian is a unique, fashionable design that is extraterrestrial in nature. There is nothing like Obsidian on the market. The design features a deep contrast that shimmers and moves in waves throughout the design. This makes it perfect for adding a unique flair to eyewear and other high-tech items like electronics. Take your projects to outer space with Obsidian today!
Order Obsidian Today!
Get Started With Water Transfer Printing!
Want to start your own Water Transfer Printing business? TWN is the go-to source for equipment, training, film, and supplies. We support 1000s of manufacturers and aftermarket processors with our knowledge base and superior product offerings. Contact us today to get started!