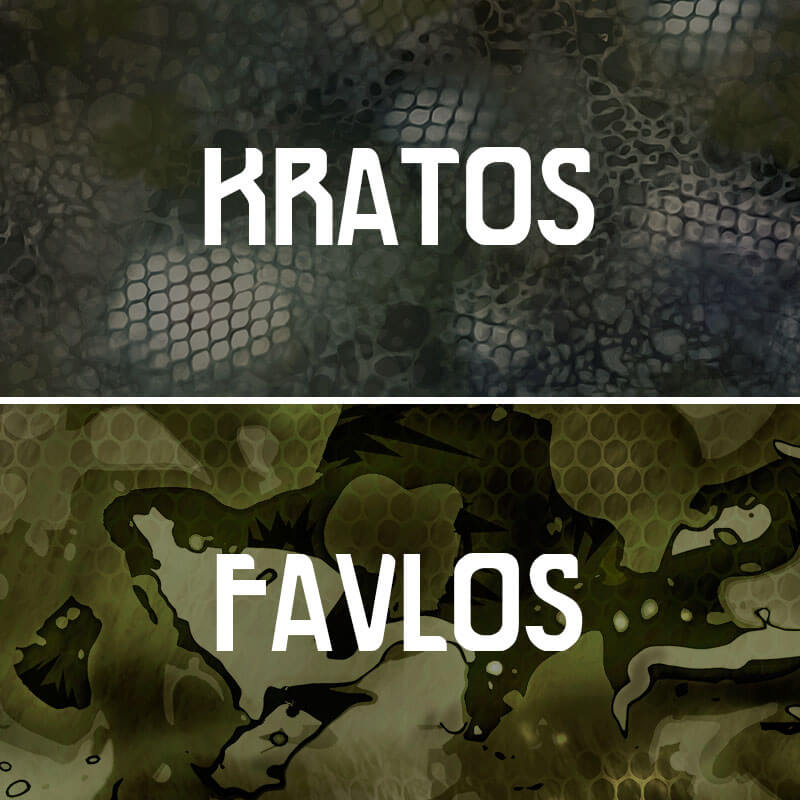 The camouflage market is changing…and we're bringing you the newest trends in the marketplace. Introducing Kratos and Favlos, two all-new camouflage patterns that break the mold once again. These camouflage patterns are less about functional concealment and more about shelf appeal. These patterns replace timely stenciling work, making it easier and more profitable to coat weapons and other goods in one dip. This will appeal to your customers who want a unique stenciled look on their rifles and other tactical gear.
Kratos – The God of War
Replace timely stenciling with Kratos – the perfect pattern for the modern gunsmith. Kratos features gray and green tones with hints of brown that fade together seamlessly. The distorted camouflage netting gives this pattern unique reptilian features. Bring destruction to your foes with Kratos, a pattern named after the god of war himself.
Favlos – Meaning "Vicious" in Greek
Replace timely stenciling with Favlos – the perfect pattern for the modern gunsmith. Favlos features light yellow and olive green colorations with abstract geometry that will give your products distinction. The name "Favlos" is derived from the Greek word meaning "vicious". We feel it suits this pattern well.