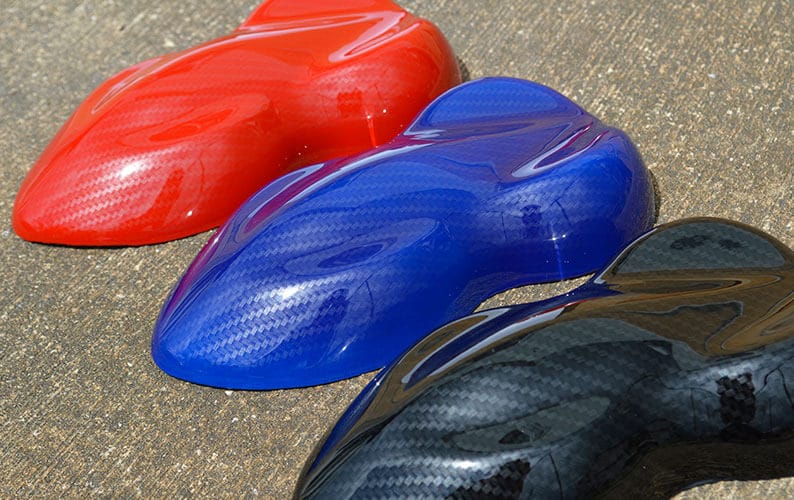 After the breakout success of WTP-940 Sport Carbon and WTP-378 Black Carbon Fiber Weave. We are pushing the envelope once again. Introducing Super Weave, the newest addition to our collection of realistic carbon fiber Water Transfer Printing films. Super Weave brings new depth, detail, and flip flop effects to deliver the most realistic carbon fiber look on the market.
Super Weave is printed with high-quality silver inks. For this reason, we recommend that you use a very dark solid base coat color. Using metallics under Super Weave will blend in with the metallic silver already present in the film. Our recommended base coat colors are True Black, Cobalt Blue, and Deep Red by Poseidon.
What Makes Super Weave Better?
A higher level of texture, detail, and realism.
Enhanced weave gradients make the pattern look real up close and at a distance.
Pure silver inks give the pattern a great "flip flop" effect that mimics true carbon fiber.
User-friendly for processors.
Customizable with dark base coat colors.
Available in 1-meter film width.
Super Weave on True Black
Products Shown
Super Weave on Cobalt Blue
Products Shown
Super Weave on Deep Red
Products Shown