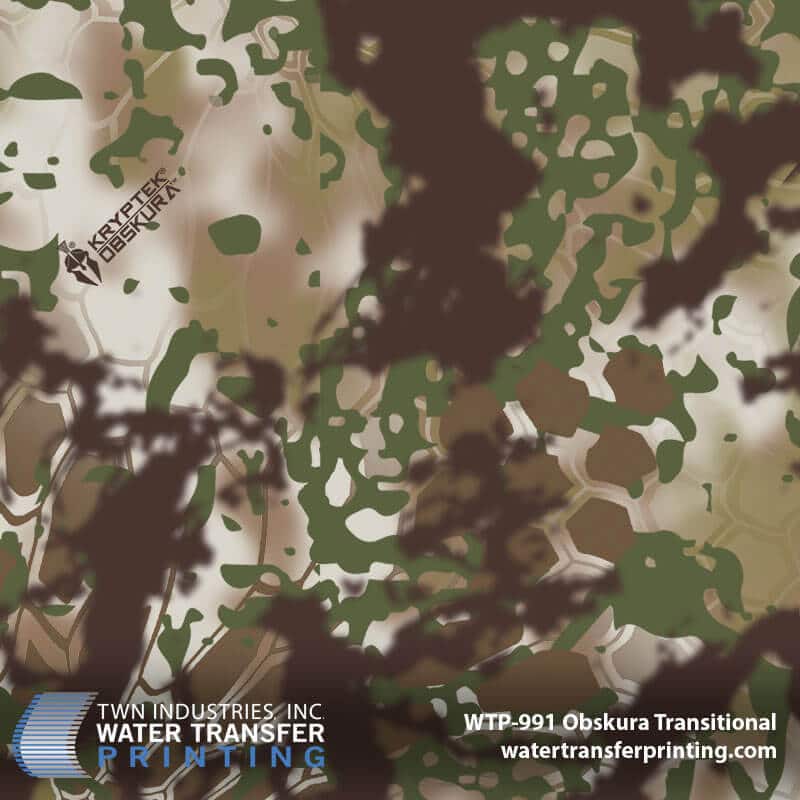 Introducing Kryptek Obskura, the newest iteration of functional, multi-environment concealment designed to help you dominate your next hunt. After working with the US army on camouflage improvement and development efforts, Kryptek developed the Obskura family of patterns to take passive concealment to the next level.
So what has changed? The tried and true Kryptek camouflage netting pattern has become the micro pattern within Kryptek Obskura. A distorted and randomized striped overlay has been added to the pattern to enhance breakup and improve performance.
Improvements Made to Kryptek Obskura
Dynamic break-up of the user's outline for a lower probability of detection from naked-eye acquisition.
Improved effectiveness of concealment at longer ranges with a bolder, well-defined macro pattern.
Enhanced concealment in IR (Infrared) and SWIR.
Worldwide effectiveness with multi-environment flexibility.
Striking shelf appeal with intensified uniqueness.
Extremely functional.
3 Colorways. Unlimited Possibilities.
The Kryptek Obskura family of patterns was developed for multiple applications/environments. Transitional is a multi-environment ready concealment solution that gives you wide range effectiveness. This will be your new go-to hunting pattern. Nox is a tactical law enforcement pattern that gives you an advantage in low light conditions. And finally, Universal can be customized with any color. This gives applicators the ability to customize Obskura with a full range of metallics and custom colors.
Kryptek Obskura Transitional
Transitional uses medium value colors. These colors have a greater tendency to blend in with ambient light reflected off surrounding objects. The color selection was curated from prominent colorways found in transitional environments. Obskura Transitional is proven through military studies and analysis.
Kryptek Obskura Universal
Universal uses a grayscale colorway that allows you to customize the pattern with any base coat color. Feeling creative and want to make your coating stand out from the crowd? Use Obskura Universal over Baby Blue, Aquamarine, Gray, or Fire Engine Red.
Kryptek Obskura Nox
Nox was created as a result of the mass popularity of Kryptek Typhon. Obskura Nox gives law enforcement and counter-terrorist units the upper hand in the darkness of the night. Personnel can now have superior concealment and retention of IFF (Identification Friend or Foe).