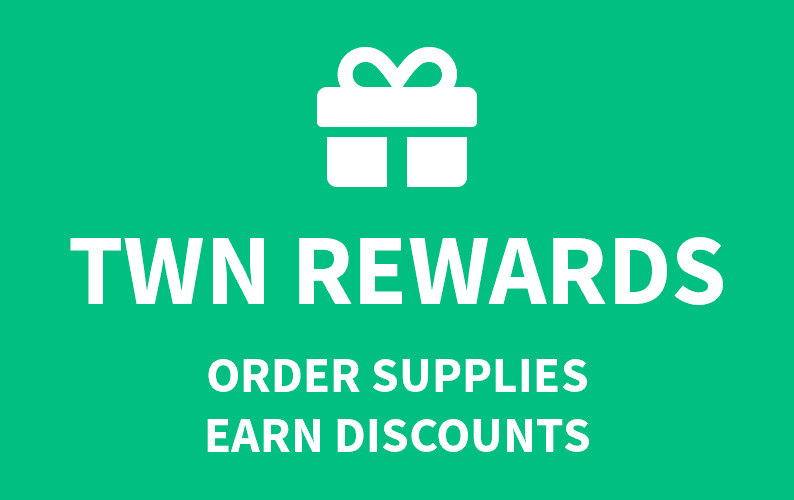 After the successful launch of our e-commerce store earlier this year, we are pushing the envelope once again and are excited to announce our all-new online rewards program! Introducing TWN Rewards, our new loyalty program designed to give back to you, our loyal customers. TWN Rewards is available to anyone that creates an account on our website. Don't have an account? Sign up now!
How Do I Enroll in TWN Rewards?
Simple. Create an account on our website and start purchasing supplies. You will earn points automatically that can be used for discounts on future purchases.
How to Earn TWN Rewards Points
Earn 1 TWN Rewards Point for every dollar spent.
Earn 25 TWN Rewards Points for every product review. Product reviews can only be left by customers who have purchased the product.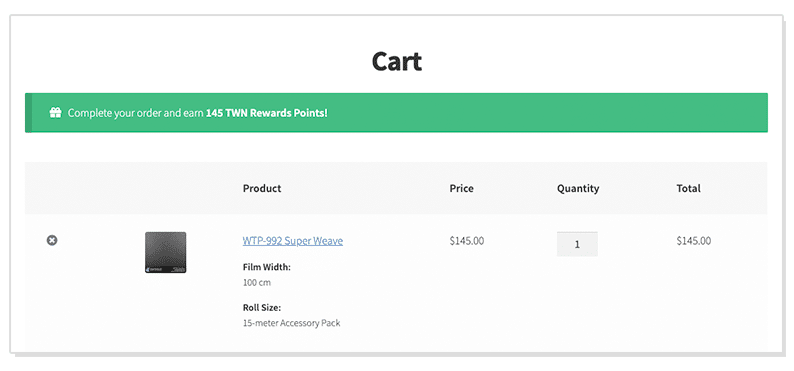 How Much Are Points Worth?
100 TWN Rewards Points = $1 off any future order, any time, no gimmicks. Rack up your points to get some serious discounts.
How to Redeem TWN Rewards Points
You can redeem rewards points on the cart or checkout page.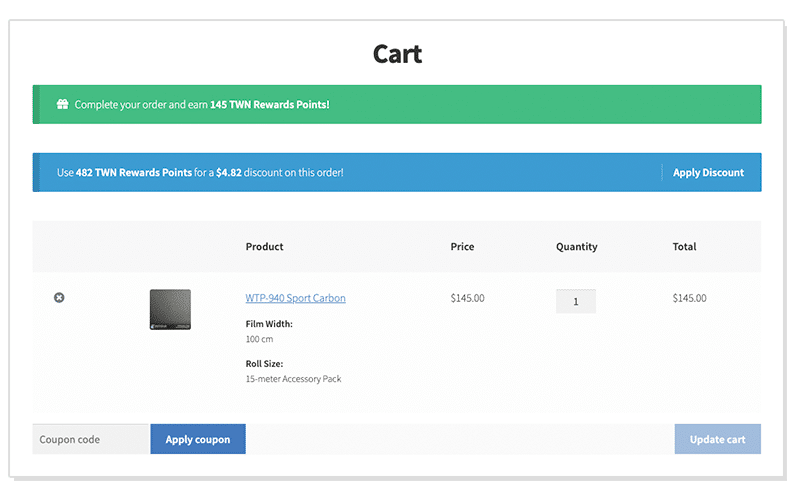 When Do TWN Rewards Points Expire?
Points will expire at the end of every calendar year.
How Do I View My Rewards Points Balance?
Once you have an online account, you can view your TWN Rewards Points balance at any time. This will give you your total points count and also display a running log of when you earned points and when you redeemed them. You can also access your TWN Rewards by clicking on the "TWN Rewards Points" tab in your account dashboard.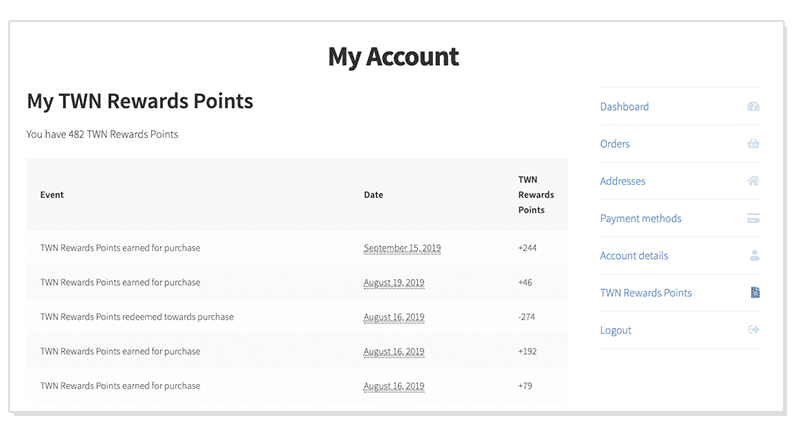 How TWN Supports Your Business
TWN Rewards – A cashback program designed to support our most loyal online customers.
TWN Marketing Program – Customized marketing materials designed for your business. Struggling to get new customers? Contact us to see how we can help grow your business through more effective marketing.
"Find a Processor" Lead Distribution – We receive processing leads daily through our website and funnel these leads to active processors in our network. No other company in the industry does this.