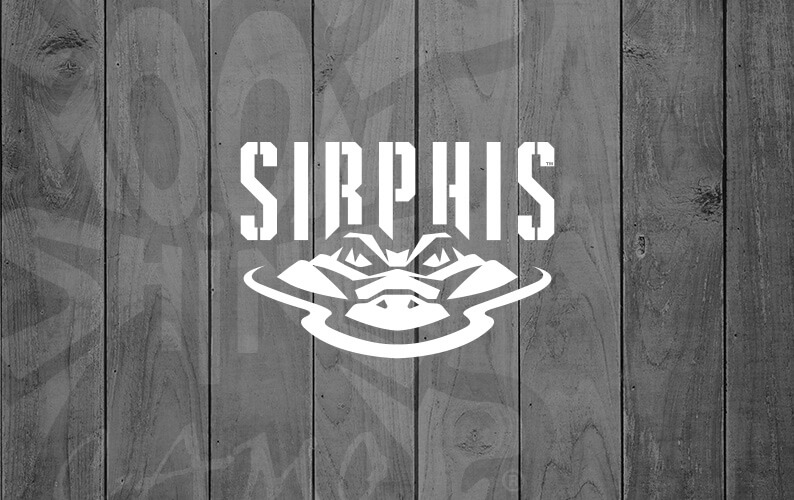 After years in the making, the ever-popular Moon Shine Camo brand is getting a new look. Introducing Sirphis, the new iteration of lifestyle apparel that takes surface design to a whole new level. Everyone has a favorite past-time or go to activity in the outdoors. Sirphis employs you to Discover Yours™.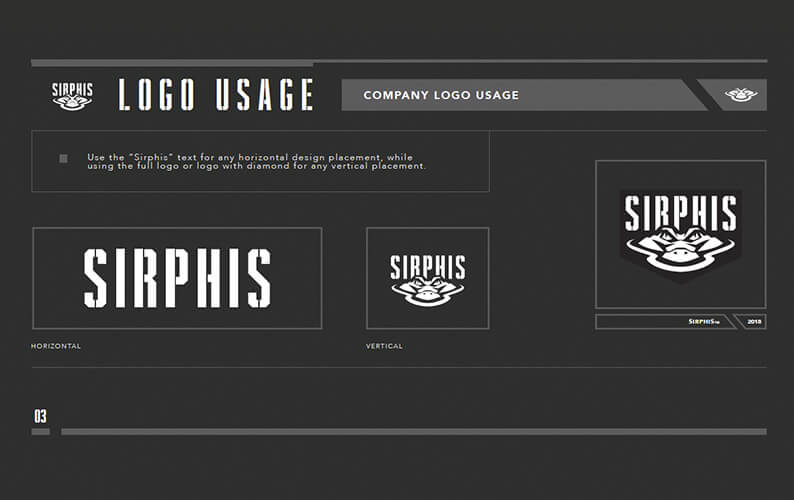 Crafting Moon Shine Camo's New Look: Sirphis
Restructuring and rebranding Moon Shine Camo was no easy task. Brett Erb and the team at Sirphis spent countless hours developing their new brand identity that has a very forward-thinking approach but also speaks to their roots in Mt. Pleasant Mills, Pennsylvania. The company isn't just about camo anymore, they are setting their sights on a much larger mission. Sirphis seeks to develop visually appealing patterns that help other companies differentiate by their Sirphis.
To represent their new mission, Sirphis has created a unique gator logo that speaks to their vision of becoming a surface design and apparel company. This new brand positioning will give the company room to grow.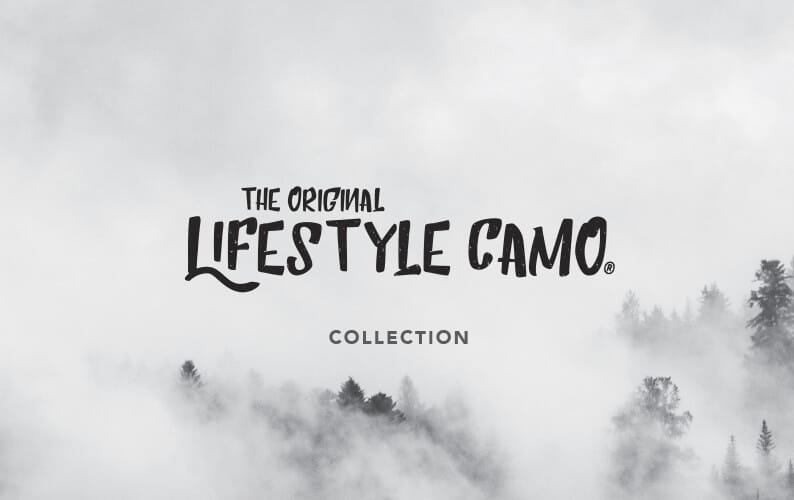 Moon Shine Camo = Lifestyle Camo
Sirphis is retaining all of the Moon Shine Camo designs that you know and love like Undertow, Wildfire, Harvest Moon, and Freedom. These camos are what Sirphis calls Lifestyle Camo®. From this point forward, all of the original Moon Shine Camo patterns will now be referred to as Lifestyle Camo patterns.
And for the ladies, Muddy Girl and Muddy Girl Serenity will remain just the way they are and will live under the Sirphis brand.
---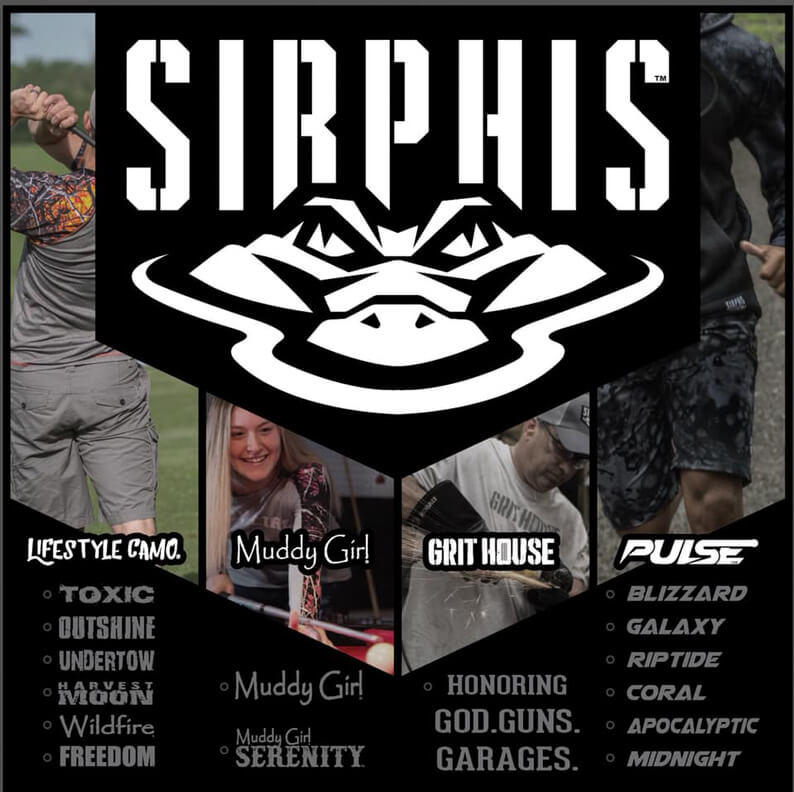 New Sirphis Brand Architecture
Sirphis™ – Discover Yours. Everyone has a favorite past time or go-to activity in the outdoors. We ask you to discover your favorite surface, then add our Sirphis to your gear, apparel, vehicles…whatever you can think of. Our Sirphis makes yours unique.
Lifestyle Camo® – Life between hunts. Lifestyle Camo was born out of a demand for something fresh and innovative in camouflage. Through the years, several colorations were developed to fit most outdoor lifestyles. If you like camo with a twist, check out these unique designs.
Muddy Girl® – The iconic female camouflage brand. Muddy Girl started with a specific coloration to target the female outdoor enthusiast. The rich pink and purple colorations of the original design made it the #1 female pattern on the market. This brand was developed specifically for women who love camo but want a fashionable option.
Grit House™ – God, Guns, and Garages. Grit House graphics say everything about hard working Americans that have a love for their country and the freedom to express it. Great bands, businesses, and vehicle builds have started in garages. Your Grit House is the place that fuels your passion. What's your Grit House?
Pulse (stay tuned for the official launch) – Come Alive with Pulse, Sirphis' all-new designer brand. Stay tuned for our official launch of Sirphis Pulse.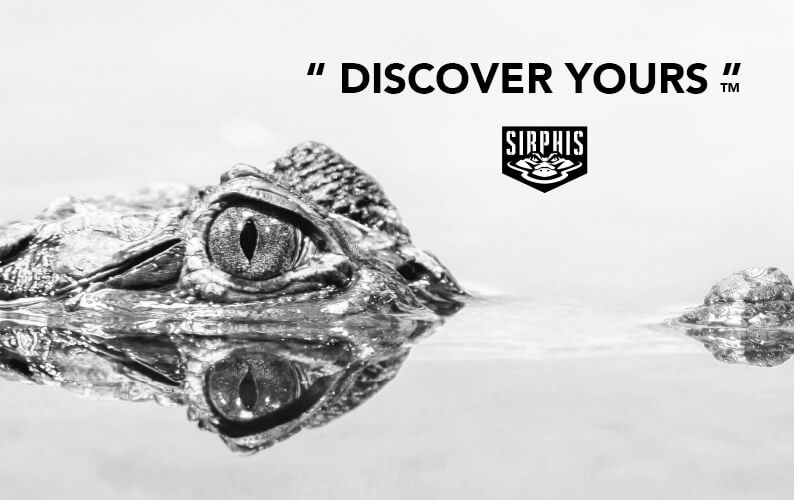 What Does the Future Hold for Sirphis?
Although the name and look have changed. The same great team is behind Sirphis (formerly Moon Shine Camo). They are paving the way in apparel and surface design. The future is bright for Sirphis, they are eager to grow into their new branding and cannot wait to show you all of the exciting product launches that they have in store. One of which is their all-new Sirphis Pulse pattern that we will launch shortly as a Water Transfer Printing film. Don't blink. You might miss it.