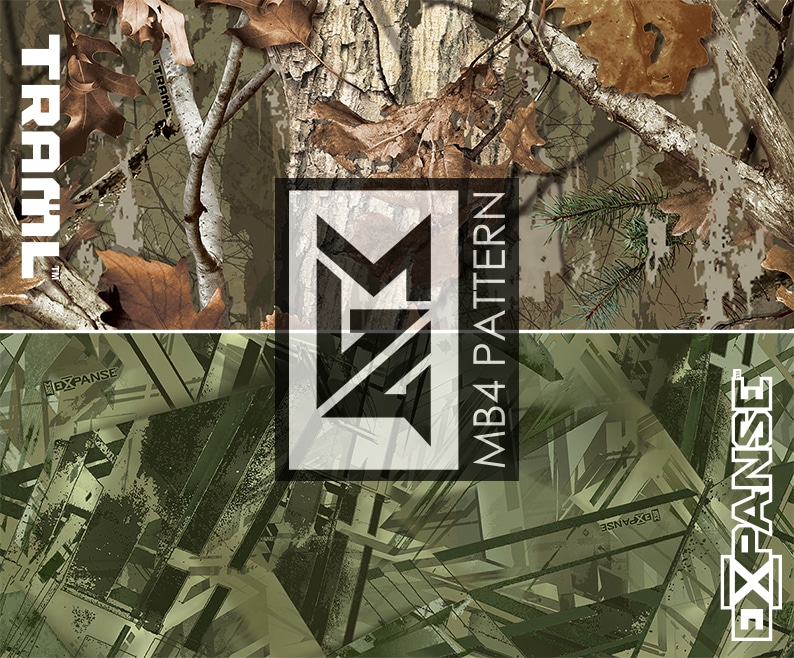 MB4 Studio is a company that is driven by inspiring new trends, not copying them. They are tracking the future of camouflage and changing the game with bold, next-level designs. TWN is excited to welcome two all-new MB4 patterns to our line of Water Transfer Printing films. Introducing Traml, a stick and leaves camouflage pattern, and Expanse, a high octane geometric design! Both patterns are designed for firearms, ATV's, coolers, and anything else you can get your hands on.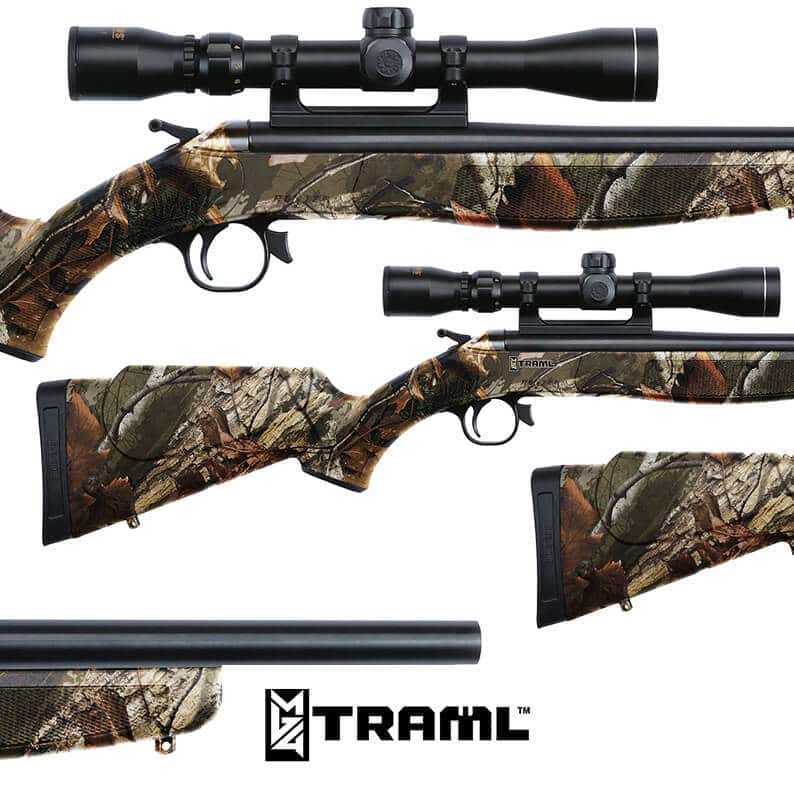 Traml – To Stop In Its Tracks
Life-sized leaves, bark, twigs, and needles are all a part of the Traml pattern created by MB4 Studio. It provides the space and depth needed to seamlessly disappear into several surroundings, from midwestern hardwoods to rugged alpine environments. Melissa Breitenfeldt, the Owner/Designer at MB4 designed Traml to create a fresh take on traditional camo by blending it with a bit of the digital finesse. Whether it's confused prey out in the field or a fellow hunter admiring your gun dipped in Traml, the pattern forces you to "to stop in your tracks" and do a double take.
Order Traml and Expanse Today!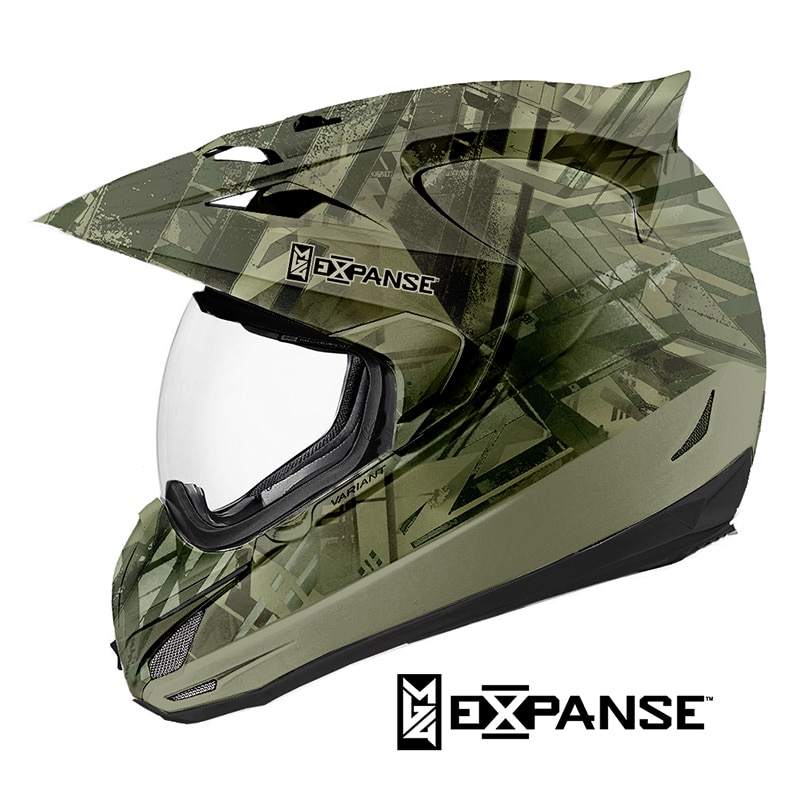 Expanse – A Limitless Pattern
Expanse reinvents what camouflage is capable of with aggressive geometric shapes. Layers of tape and spray paint were used to develop the original composition, giving Expanse a DIY aesthetic that is rare for the industry. Expanse features is a wide continuous design that works on large and smaller sized products for hunting applications or on trendy urban products. This pattern is designed to break you up in the field and make you stand out at the range.
You're Going to Need Paint with That…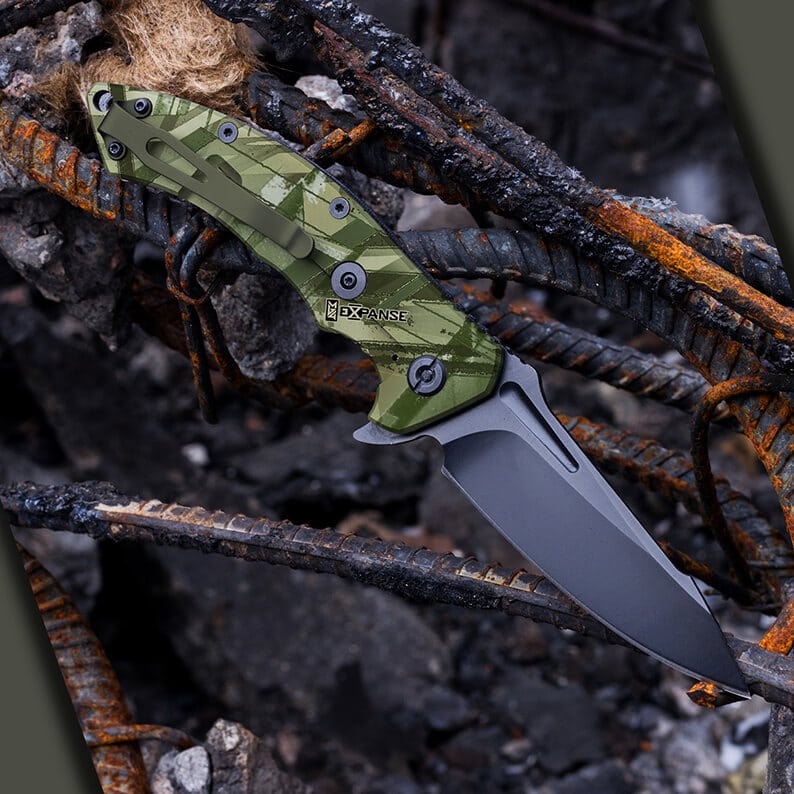 An Inside Look at MB4 Studio
Melissa Breitenfeldt is the mastermind behind MB4 studio. She worked as a lead designer at Polaris Industries for several years. Melissa managed graphics and branding development for global product lines to include RZR, RANGER, Kolpin Outdoors, and Indian Motorcycles. After working at Polaris, Melissa developed MB4 Studio to attract a more diverse demographic in the outdoor and Powersports industries.
MB4 patterns grab the attention of a younger generation who want designs that fit into their outdoor lifestyle, but standout from their grandparents who taught them how to hunt, ride, and camp. MB4 brings patterns to market that break the mold. Females don't always want pink and basic black doesn't always sell more. Mb4 patterns are bold yet thoughtfully designed and are ready to make your products stand out.
Dip Your Gear in MB4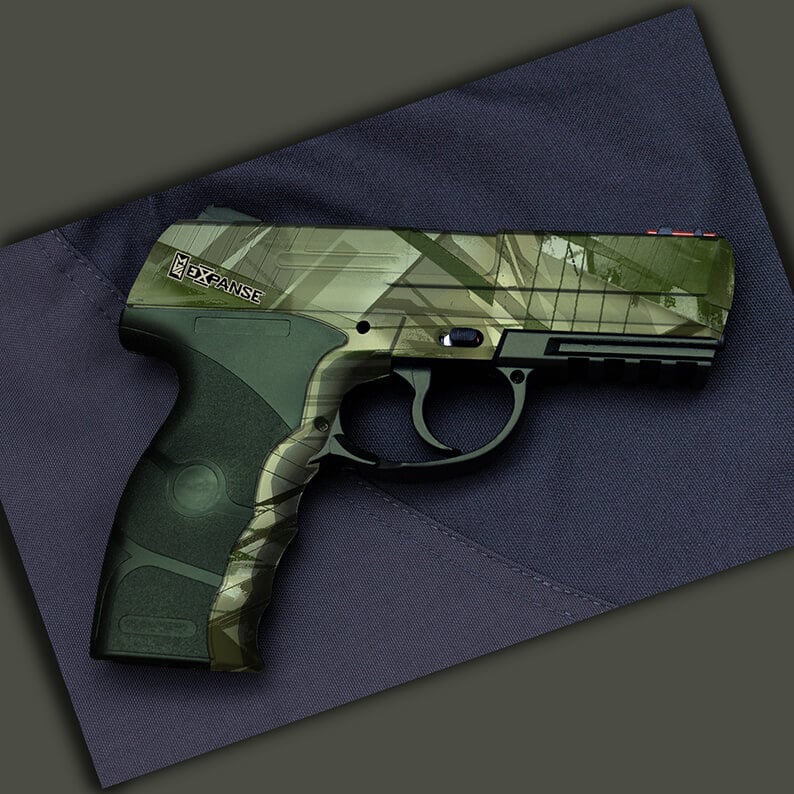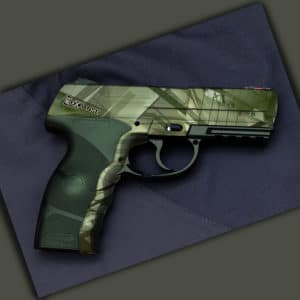 Want to customize your handguns, knives, or other gear in our Expanse and Traml Water Transfer Printing film? We have a network of over 1,400 TWN Certified Processor who can dip your gear!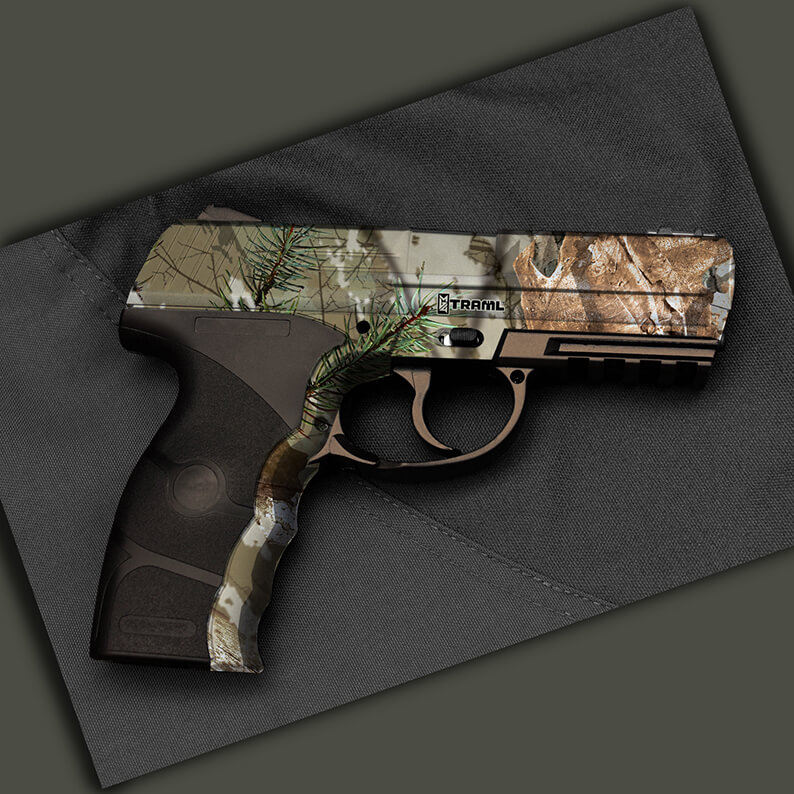 A Look into the Future
There are many projects that MB4 have in the works that will be released soon. Mb4's company vision is to release new patterns that break the current trends and set new ones. They want to establish MB4 Studio as the design partner for leading brands in the outdoor, Powersports, and athletic industries.