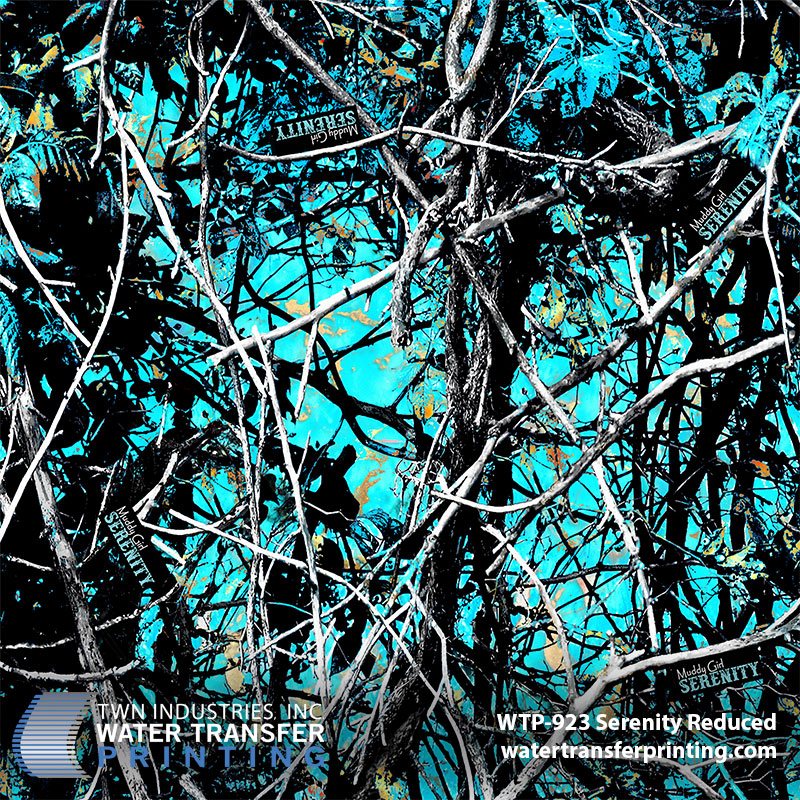 We have teamed up with Moon Shine Camo® to produce reduced versions of their Muddy Girl® Serenity™, Harvest Moon®, Toxic®, and Undertow® camouflage patterns.
The reduced versions of the Moon Shine Camo Water Transfer Printing films are 35% of the original pattern scale. This provides more flexibility to manufacturers and aftermarket processors by creating more decorating opportunities and providing enhanced detail when dipping smaller items like pistols, bows, chasers, smaller outdoor gear and other lifestyle accessories.
Sturm, Ruger & Company, Inc.
The Harvest Moon, Toxic and Undertow reduced patterns were developed in conjunction with Sturm, Ruger & Company, Inc. (Ruger) for product exclusives on several handgun models including the LCP®, LCP® II, LC9s® and SR22® pistols. These reduced patterns will be exclusive to Ruger in the handgun category for one year. However, they are available in all other firearm categories and to aftermarket processors.
We are very excited to be releasing these new Moon Shine Camo handgun offerings. TWN does an exceptional job with the reduced pattern production, and our customers will be eager to find these new models at retail.

Shawn Leska
Vice President of Sales, Ruger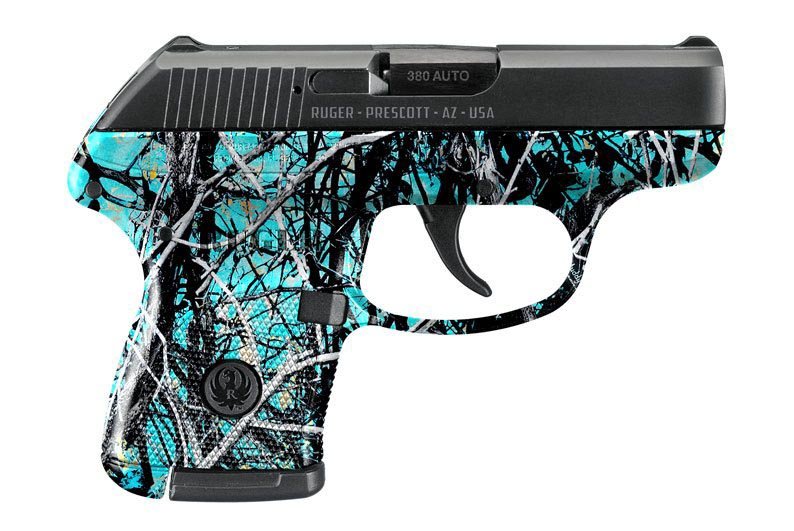 Updates on Muddy Girl Serenity
Since the release of Muddy Girl Serenity earlier this year at the ATA show, Moon Shine Camo has seen an increased demand for the pattern because it is a vibrant and fun representation of spring and summer fashion.
"Apparel is selling out fast," said Brett Erb, Licensing Manager at Moon Shine Camo. "Many licensed products featuring Serenity are just now coming to market or will be soon."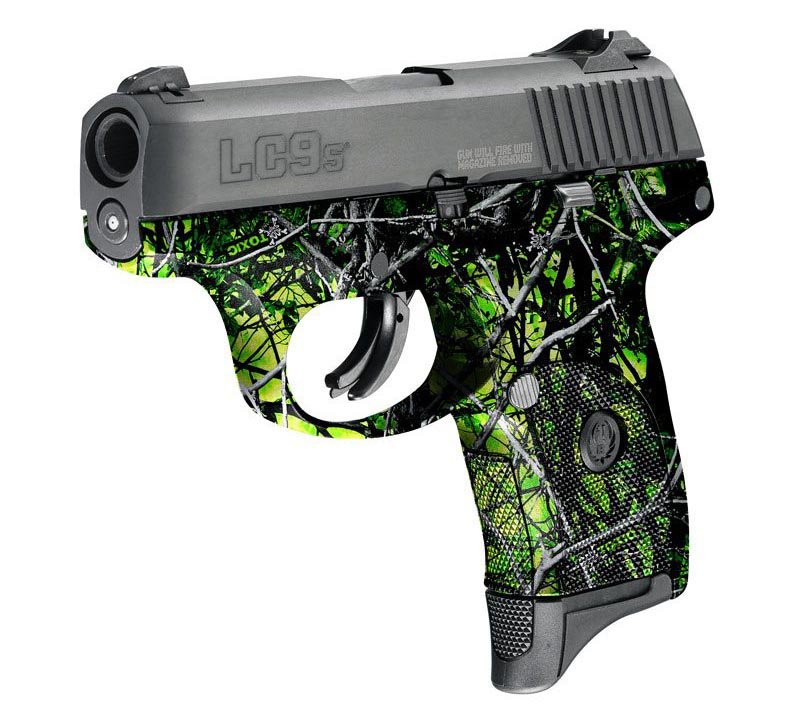 We are excited to launch three reduced patterns exclusively on the Ruger pistol models and look forward to our continued partnership with one of the best manufacturers in the firearms industry.

Brett Erb
Licensing Manager, Moon Shine Camo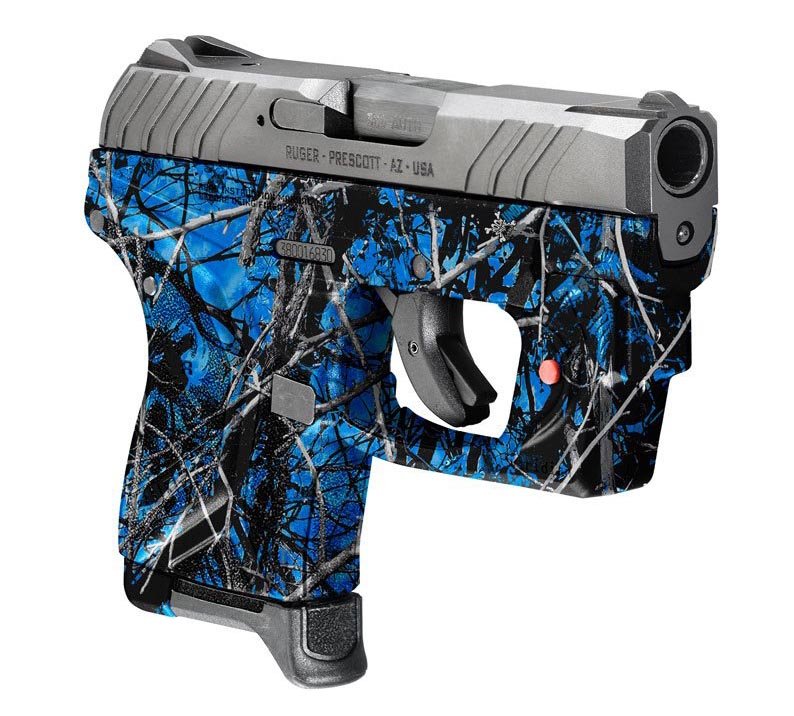 Latest from Moon Shine Camo
Overall, we have seen demand for the reduced scale patterns for many smaller products that want to feature more of Moon Shine Camo's unique, Lifestyle Camo® patterns. Their newest Lifestyle Camo® pattern, Muddy Girl® Serenity™ is also available in reduced scale and utilized on the Ruger pistol models as well as many other outdoor products.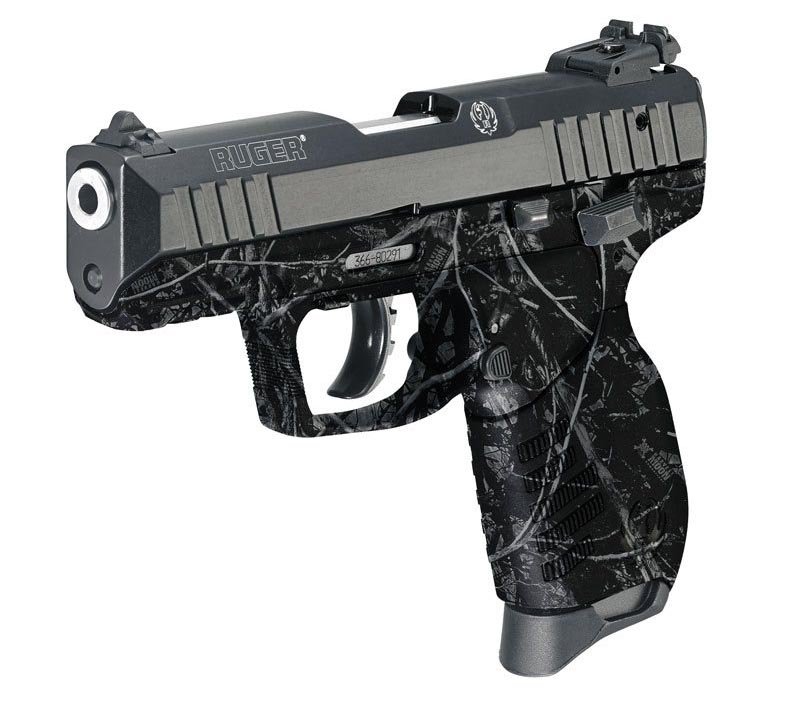 Stand out with Moon Shine Camo®
These new reduced patterns give processors the ability to customize anything with Moon Shine Camo patterns, no matter the size. It also gives their customers greater flexibility when selecting patterns to be applied to their everyday and outdoor products. We are excited to offer these reduced Moon Shine Camo films and look forward to the unique projects that will be created with them! Check out our full lineup of Moon Shine Camo Water Transfer Printing films to get some inspiration for your next big project.
Moon Shine Camo Brand Page
We worked with Moon Shine Camo to develop a custom page that speaks to the core values of their brand. Learn more about their collection of Lifestyle Camo®, catch up on the latest news regarding Muddy Girl Serenity, and learn about our lasting business relationship with Moon Shine Camo. You can also test drive some of your favorite Moon Shine Camo patterns!