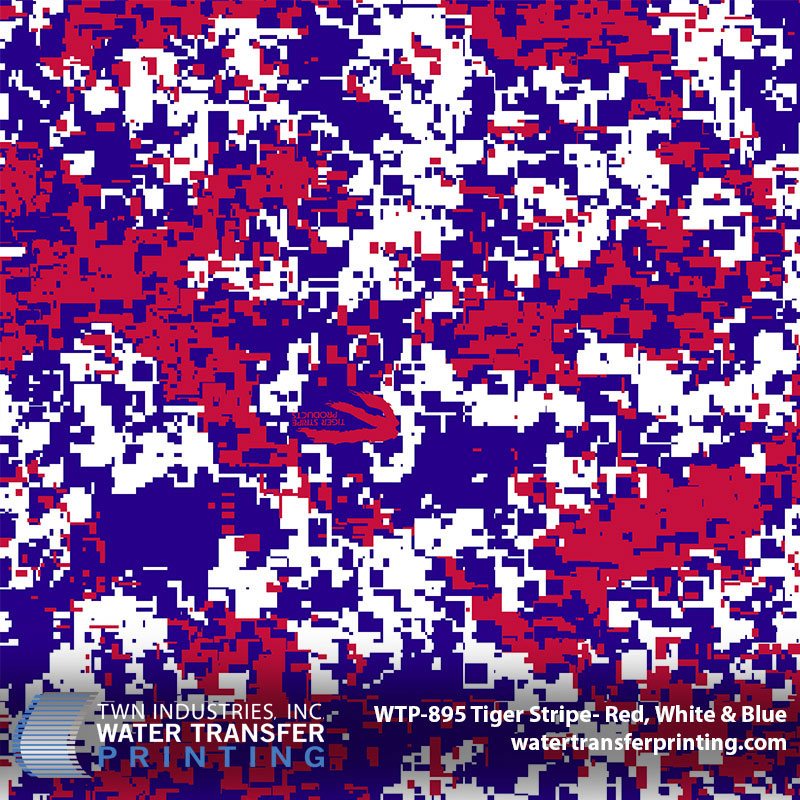 Independence Day is right around the corner. We have partnered with Tiger Stripe Products to develop a Red, White & Blue digital camouflage hydrographic film that is sure to turn heads at your neighborhood barbecue. Tiger Stripe- Red, White & Blue is the perfect pattern for the 4th of July. It features good ole American heritage in a digital pattern.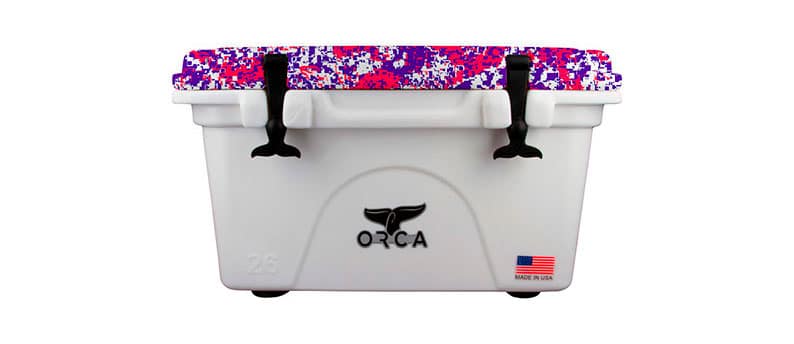 This pattern represents American tradition, celebrating the anniversary of the publication of the Declaration of Independence from Great Britain in 1776. This patriotic camouflage was designed for everyday products and outdoor gear. Revamp coolers, electronics, outdoor products, and automotive parts with this edgy American Flag camouflage. We have film in stock and ready to ship!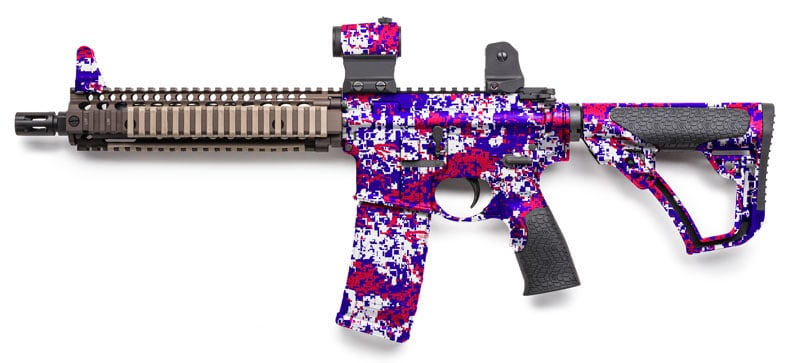 Red, White & Blue Digital Water Transfer Printing Film
If you are looking to make a statement this 4th of July, look no further than our Red, White & Blue Digital Camouflage by Tiger Stripe Products.
More Tiger Stripe Water Transfer Printing Films
About Tiger Stripe Products®
Tiger Stripe Products (TSP) has been in the camouflage business since 1984, beginning with its copyrighted Original Vietnam Tiger Stripe pattern. For the last 20 years, TSP has been designing and licensing patterns to large garment manufacturers such as Propper International and Atlanco/Tru-Spec. In 2002, TSP was tasked by the U.S. Air Force to organize their uniform development program. Many patterns are currently available for licensing with more on the way. It is also possible to "digitize" any standard style camouflage. TSP patterns are licensed primarily to manufacturing companies and governments with complete uniform packages available. To view the full lineup, please visit Tiger Stripe Water Transfer Printing films.