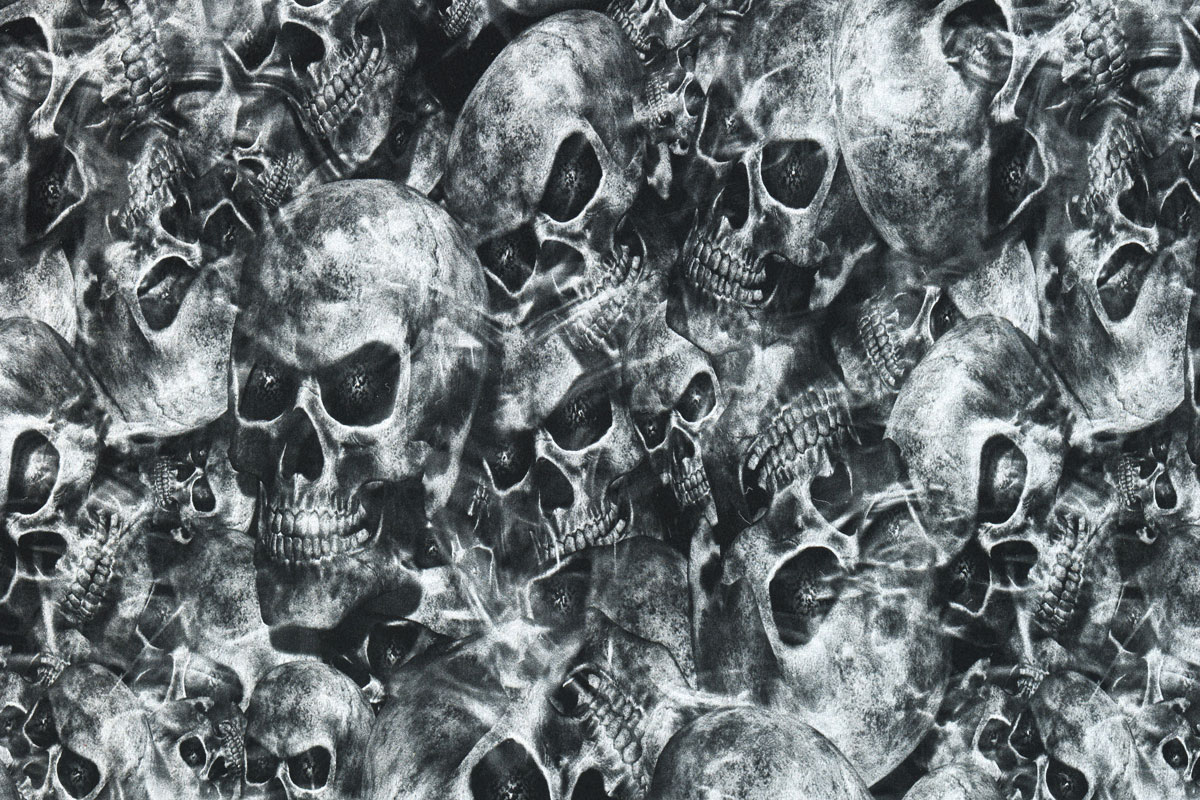 It's been a while since we launched our iconic Lost Soulz and Skullz patterns. These patterns have been the cornerstone of automotive restylers everywhere. We are pushing the envelope once again. Say "hello" to our all-new Silver Skulls hydrographic film. This edgy skull pattern will take your projects to the next level.
Let's face it, airbrushing realistic skulls is a challenging, time-consuming task, and few people have the skills to do it. Now with Silver Skulls, we give you the capability to apply jaw-dropping skull patterns onto motorcycle gas tanks, engine covers, interior trim, helmets, and so much more.
Order Silver Skulls Hydrographic Film
Video: How to Use Silver Skulls Hydrographic Film
Silver Skulls looks best over our True Black base coat. However, you can apply it over other dark colors like Space Blue Metallic. After applying Silver Skulls over black, you can go straight to clear coat or you can add some flair with one of our Candy Intercoats. The video above demonstrates how to apply our Hulk Green Candy Intercoat to create a custom green skull design on a Harley gas tank.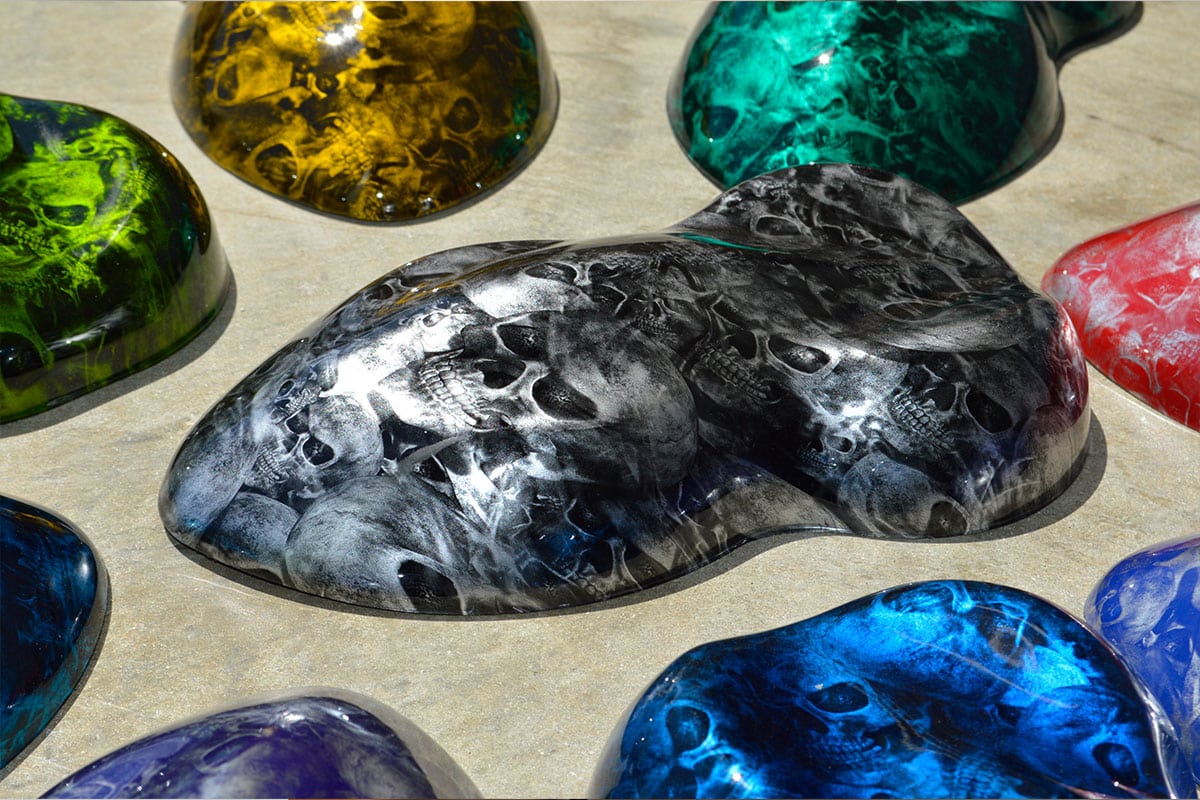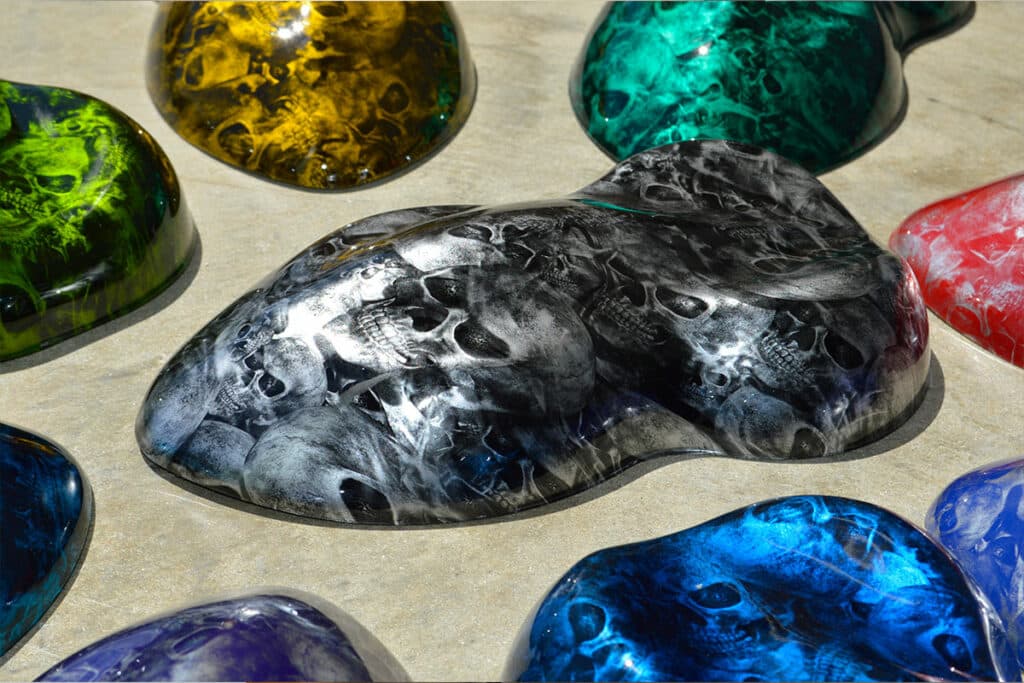 Silver Skulls Hydro Dip Film: Design Elements
Silver Skulls is masterfully crafted with realistic skull imagery and highly detailed ghosting effects. The skulls are overlaid in various directions and sizes to create a three-dimensional airbrushed artwork. Also, the scale of the pattern is perfect for all items. Don't sleep on Silver Skulls, order today!
Dip Your Parts in WTP-1076 Silver Skulls
Want to customize your automotive parts? Click the button below and complete the form to locate a TWN Certified Processor in your area.