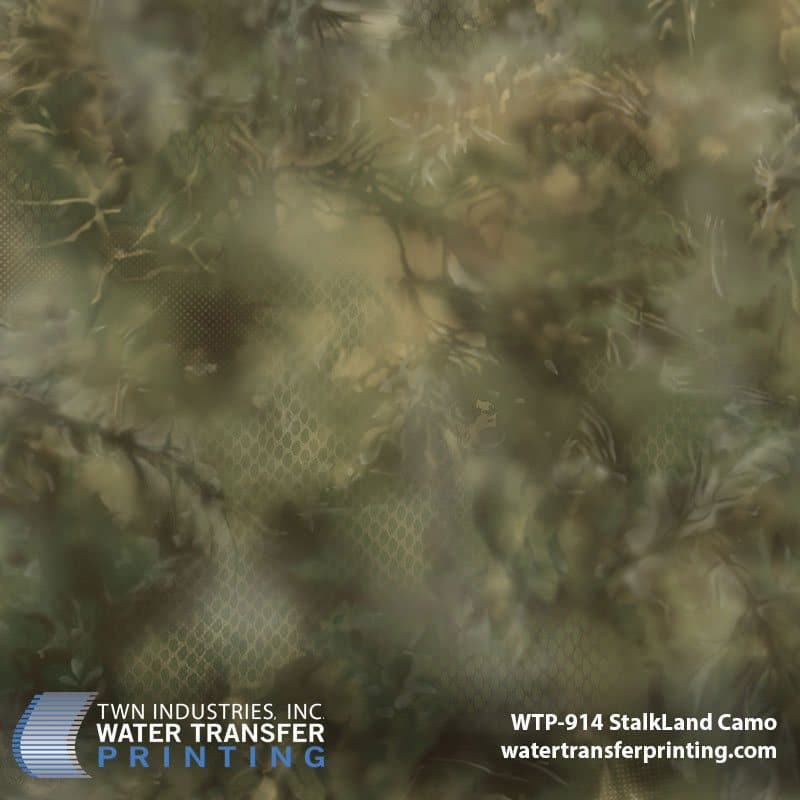 StalkLand Camo was created to provide the end user with a truly effective concealment system. Created by Sniper Dynamics, StalkLand Camo is unique because it is void of the "hard lines" seen in many concealment patterns currently available in the market. Instead, StalkLand Camo conceals the user in "negative space", which is inherently ignored by the human eye. We are excited to offer StalkLand Camo Water Transfer Printing film because it provides an extremely unique and proven technical camouflage for hard goods to both military and civilian personnel.
We sat down with Ward Kruse and the rest of the Sniper Dynamics team to learn more about the StalkLand Camo pattern.
What is Unique About the Aesthetic of StalkLand Camouflage?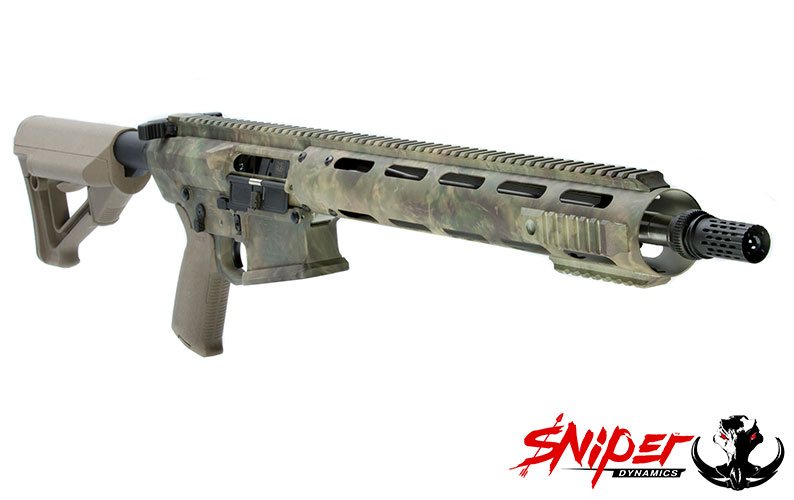 StalkLand Camouflage provides a combination of colors, shapes, shades, and shadows that allow it to blend in with its surroundings and take on the shapes of those surroundings. The eye has a hard time focusing on any one component of this design for a long period of time because there is an infinite amount of depth.
Designing StalkLand Camouflage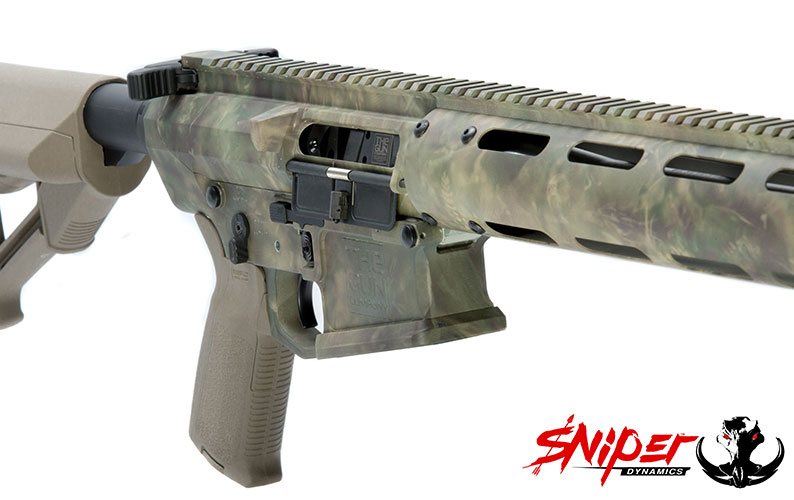 Our StalkLand series pattern was created to provide the end-user with a concealment system that was effective in and of itself, regardless of the surrounding environment. Upon studying the current landscape of the concealment market in both the military and civilian sector, we found that many of the patterns commercially available featured pictures of actual foliage or blotches of color.
We wanted to capture the benefits of both these methods of concealment. StalkLand gets rid of the hard lines and direct pictures/imagery while still maintaining a "blotchy" outline of terrain.
StalkLand Water Transfer Printing Film
The Technology Behind StalkLand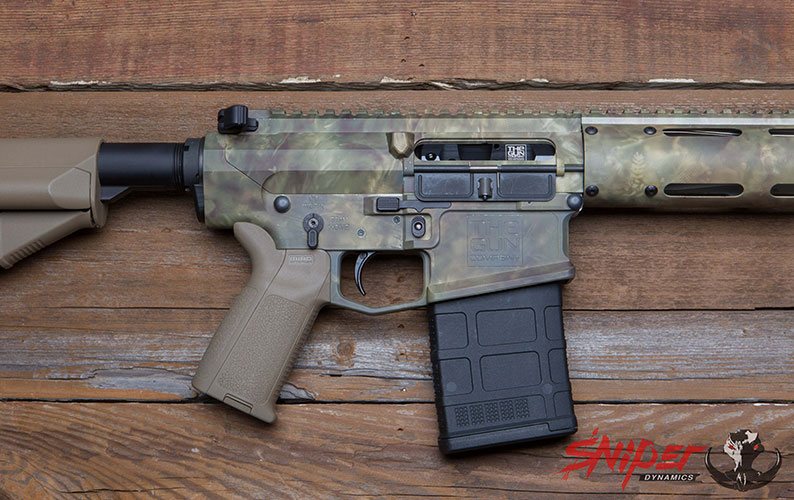 StalkLand works almost like a chameleon, morphing and adapting to the negative space within a given environment. In our various testing trials, StalkLand has assimilated seamlessly into surrounding colors. When placed in a tan environment the human eye is drawn to the tan coloration within the pattern. Likewise, when placed in a green environment, the green coloration becomes more prominent.
Our goal with StalkLand is to provide products that blend with unobtrusive terrain, providing Multi-Environment Ready Concealment (M.E.R.C.).
How Did Sniper Dynamics Come up with the Idea to Develop StalkLand Camouflage?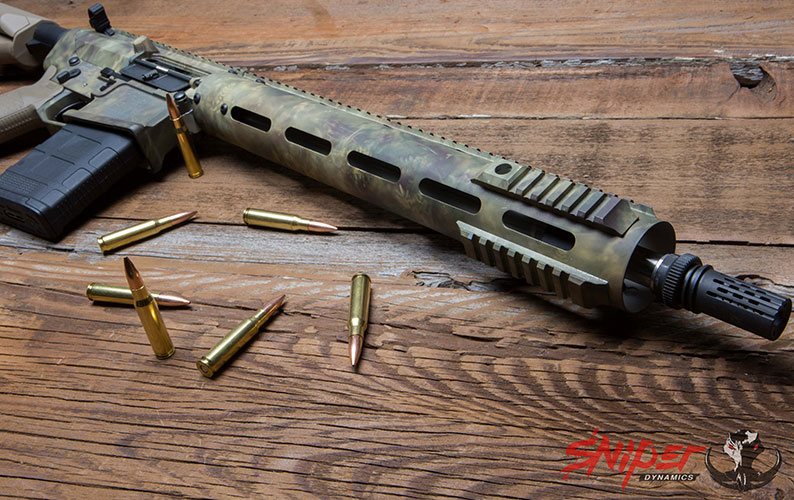 We have always resorted to custom painting our own gear to match the environment we were operating in. We also utilized the same concept for hunting. We wanted to create a camouflage that would function both in the field as operators and transition into a hunting environment.
Thus, we developed StalkLand, a concealment system that can transition from multiple environments, seasons, and applications because its effectiveness is independent of its surrounding environment.
How Does Sniper Experience Give You the Advantage When Creating a Concealment Pattern?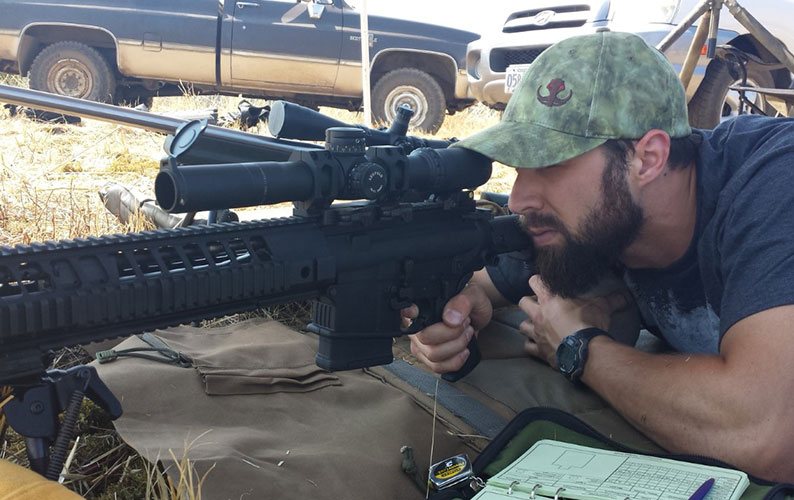 Snipers learn how to adapt to their surroundings by utilizing different material on and around them such as gear, fabric, colors, vegetation, etc. We have had to adapt to every type of terrain planet earth has to offer. Our StalkLand pattern reflects our experience gained from our time spent as snipers.
A Tactical and Hunting Camouflage
StalkLand is a great crossover pattern that is effective for both tactical and hunting applications. While developing StalkLand Camouflage, we employed the same techniques that we used in military stalking exercises. We have applied our many years of sniper experience and hunting experience to develop a truly effective and battle-tested concealment pattern.
Sniper Dynamics – The Guys Behind StalkLand
Sniper Dynamics was started by three snipers. Two Marine Scout Snipers and one Army Sniper. We all worked together as private security contractors in a Designated Marksman (Sniper) billet. We all share a passion for sniping, hunting, fishing, and the outdoors. We have lived concealment for our entire adult lives and thus have devoted our lives to offering something back to the camouflage industry.
We are a young and hungry company and look forward to partnering with TWN Industries to provide manufacturers and processors with a StalkLand Camo Water Transfer Printing film. We also have pre-cut StalkLand vinyl wraps available through U.S. Night Vision Corps that can be used on AR-15/AR-10 magazines, AR-15 rifles, Pump-action shotguns, and Bolt-action rifles.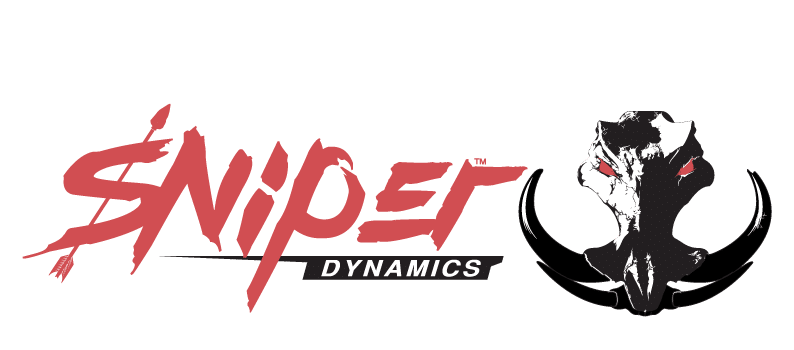 What Does the Sniper Dynamics Brand Stand for?
When a sniper student passes Marine Scout Sniper school, he is awarded the title "Hunter of Gunmen (HOG)". The hog skull represents the HOG title a Marine Sniper earns. The "S" with an arrow through it in "Sniper Dynamics" represents the Army Sniper employment symbol. We wish to honor our history in the armed forces through the Sniper Dynamics brand.
A Look Ahead
StalkLand Water Transfer Printing film is available for purchase now. Sniper Dynamics is currently in the final stages of fabric printing.
This will be a big year for us because we will have the opportunity to prototype and construct bags, hats, jackets, trousers, pouches, etc.

Ward Kruse, Sniper Dynamics
Learn more about StalkLand at https://www.stalkland.com/