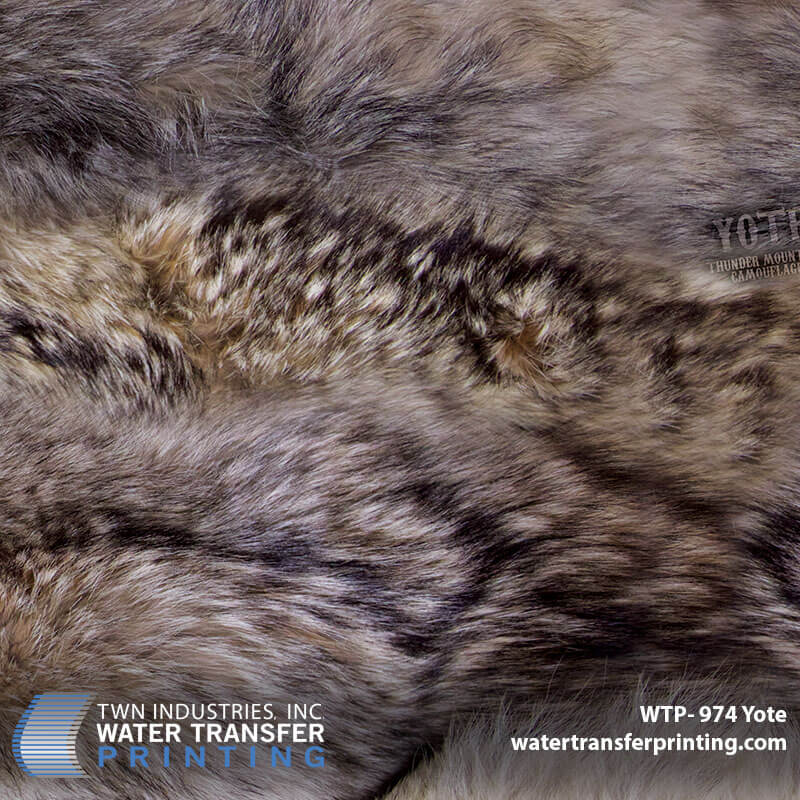 Join the pack with Yote our all-new coyote fur hydrographic film by Thunder Mountain Camo! Yote (short for coyote) is a realistic coyote fur pattern with incredible depth and texture. The pattern was developed for the coyote hunter or any other hunter that wants a completely unique look on their shotgun, precision rifle, or other gear. Whether you're in the wide-open west or timber country, Yote is the perfect pattern to conceal your firearms while hunting the hunter this winter season.

Behind the Design: Yote
Yote is a collaboration between Predator Quest's Les Johnson and Thunder Mountain Camo's Jessica Oster. The pattern was developed using exclusive imagery of Les Johnson's coyote hides and developed into a photo-realistic coyote fur hydrographic film. Yote consists of short underfur with long coarse guard hairs that are evenly distributed throughout the design. It has been extremely popular on shotguns and other rifles and due to its uniqueness and authenticity.
Dip Your Gear in Yote
Want to customize your handguns, knives, or other gear in our Yote Water Transfer Printing film? We have a network of over 1,400 TWN Certified Processors who can dip your gear!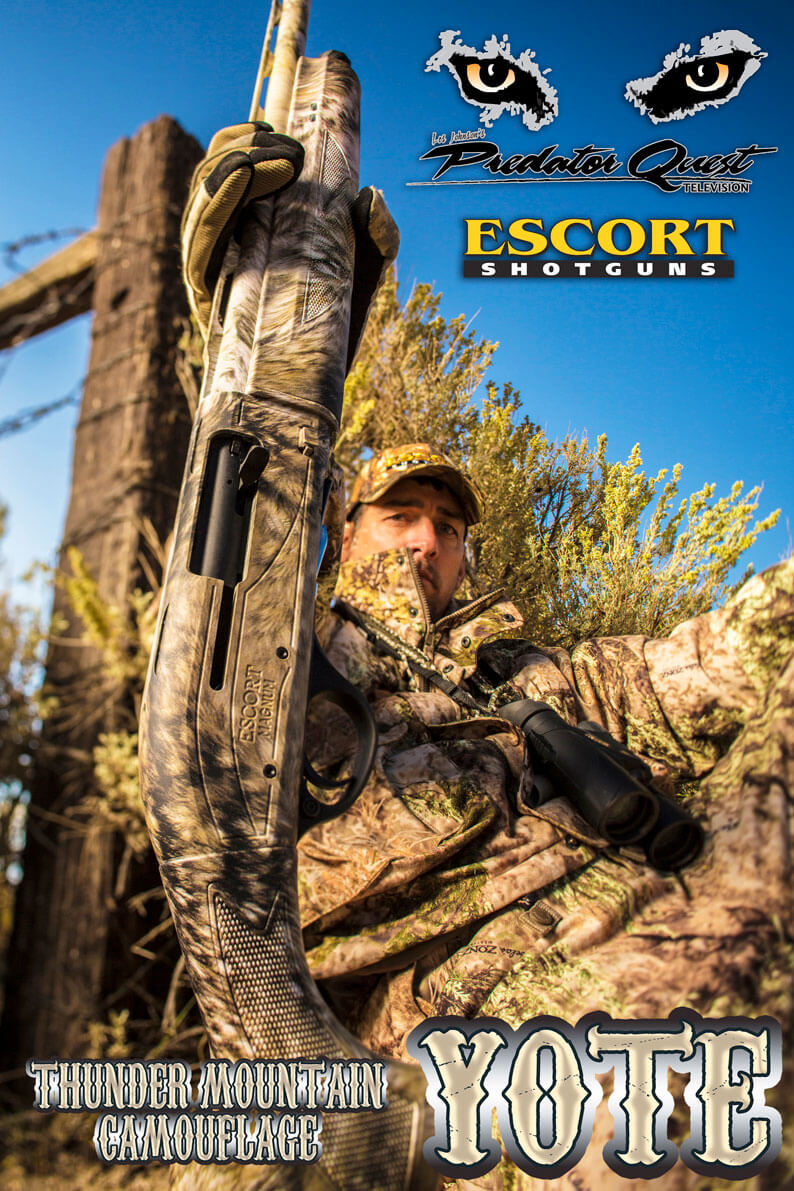 Yote and Les Johnson from Predator Quest
This coyote fur camo blends so well with surroundings that Les Johnson from Predator Quest uses it on his shotguns for coyote hunting! Les Johnson is a coyote hunting champion that has a career high of hunting 16 coyotes in a single day. Just like authentic coyote fur, Yote ranges in color from reddish brown to light gray with traces of black scattered throughout the design.
YOTE not only looks stunning, it also blends in with your surroundings flawlessly, just like these predators do.

Jessica Oster
Thunder Mountain Camo
Add Yote to Your Arsenal Today!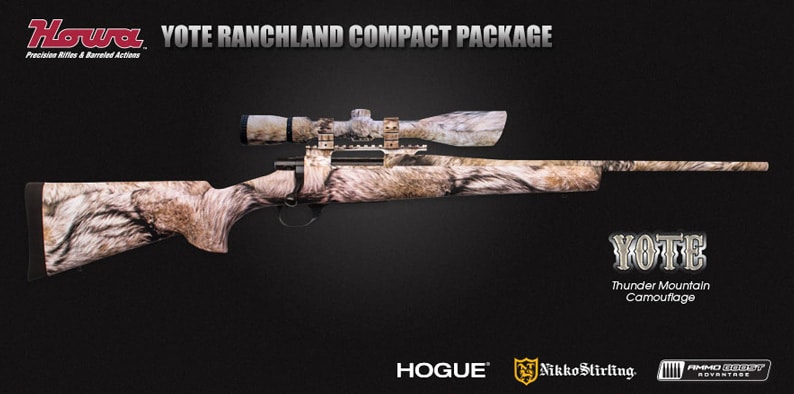 Yote Out in the Field
Yote has already been a break out success. In partnership with Legacy Sports International, Yote will now be featured on the HOWA line of precision rifles. We are excited to collaborate with Legacy Sports on this project because it brings something completely new to the market. This unique look will allow them to differentiate their products against the competition. Yote provides something that is highly coveted in the outdoors industry: the ability to stand out.
Want to order a HOWA precision rifle dipped in Yote? Visit Legacy Sports below.

Join the Coyote Nation with Yote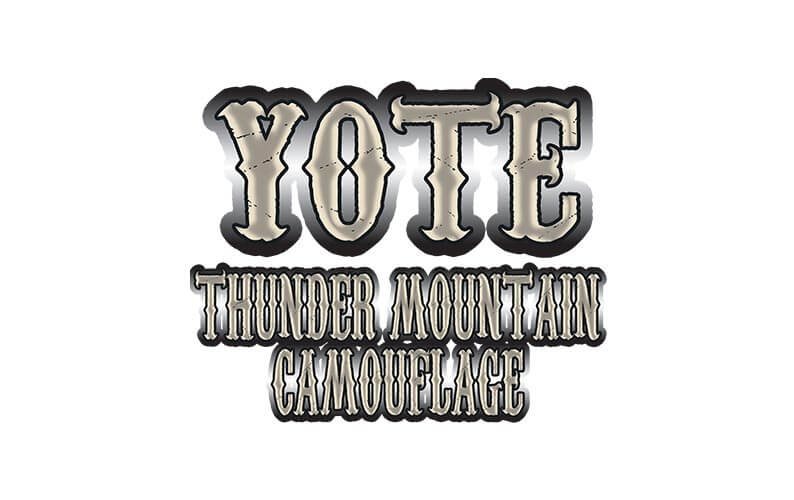 Whether you're hunting in classic coyote country in the prairies, plain and hills west of the 100th meridian or chasing big timber yappers in forested areas, Yote is the perfect concealment pattern that will give your gear some character. We are eager to work with more leading-edge companies in different categories to bring this unique pattern to product lines across the hunting and outdoor industry. Want Yote on your products? Contact us today.