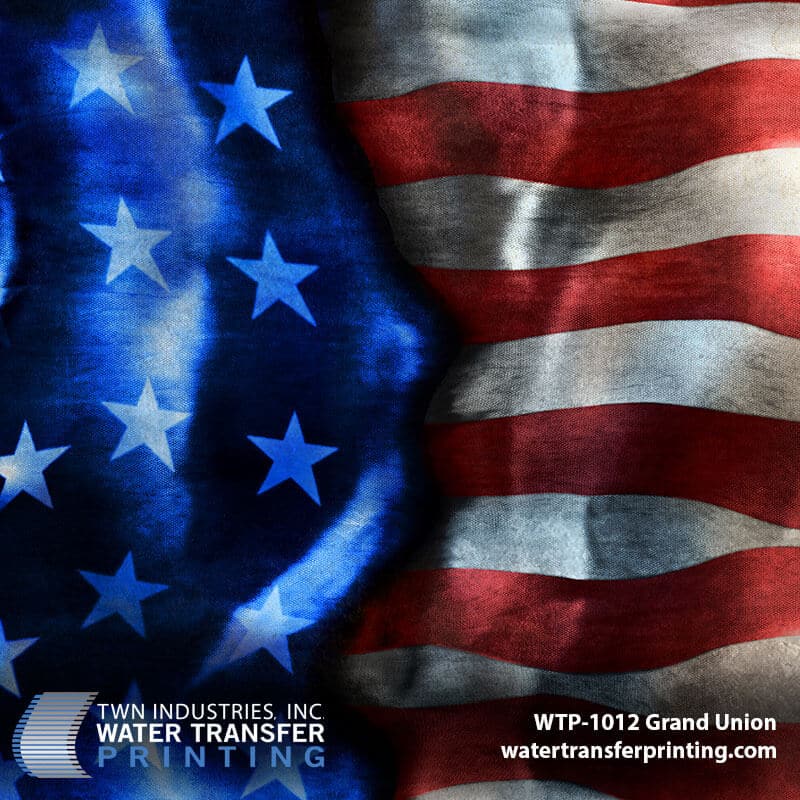 In order to honor our fallen heroes this Memorial Day and as a tribute for all the heroes battling the COVID-19 pandemic around the country, we are proud to announce our newest, groundbreaking American flag pattern called "Grand Union". Grand Union features the industry's first-ever continuous flag pattern. This weathered flag pattern can be used to flow stars and stripes across an entire item like a rifle stock, compound bow, cooler, and much more. Achieve that ever-popular battle worn flag look – NO STENCILING REQUIRED!
How to Dip with Grand Union
Since Grand Union is one continuous flag pattern, you can get creative with the way the pattern wraps around your part. The film is designed with stars and stripes split along the width of the film (100 cm wide). In order to dip a gunstock like the ones featured above, all you have to do is dip the gun along the width of the film. The flag pattern repeats seamlessly along the length of the roll (250 m long). This allows the pattern to be used on a vast array of objects with different sizes and shapes.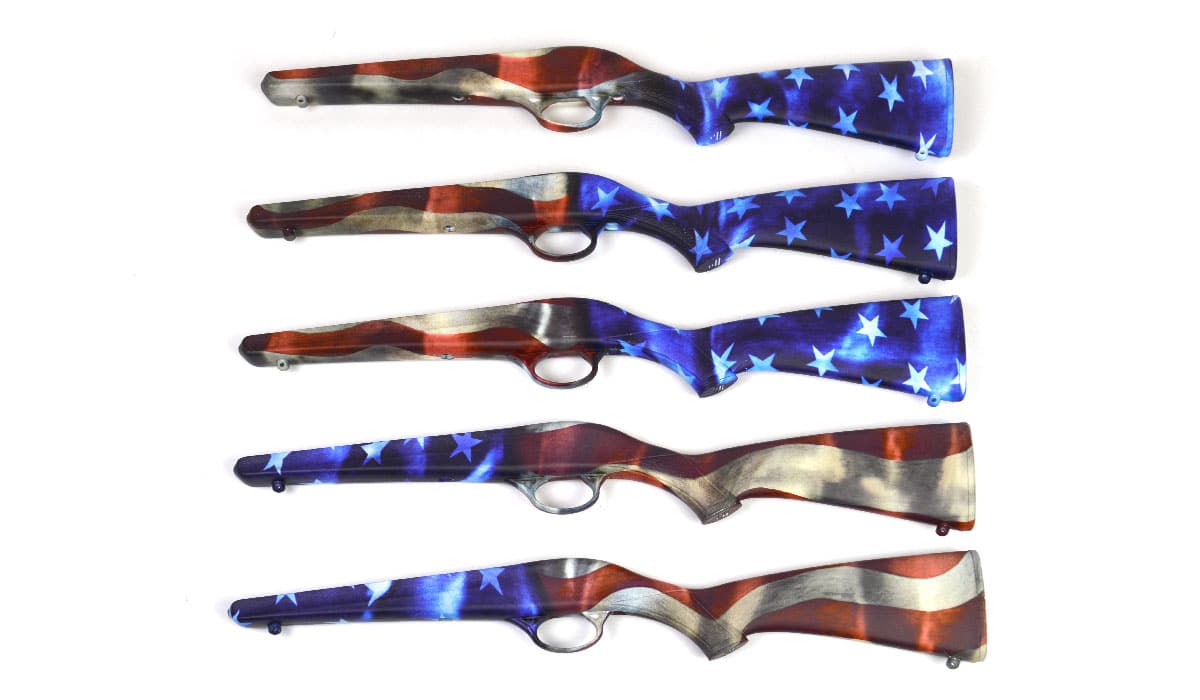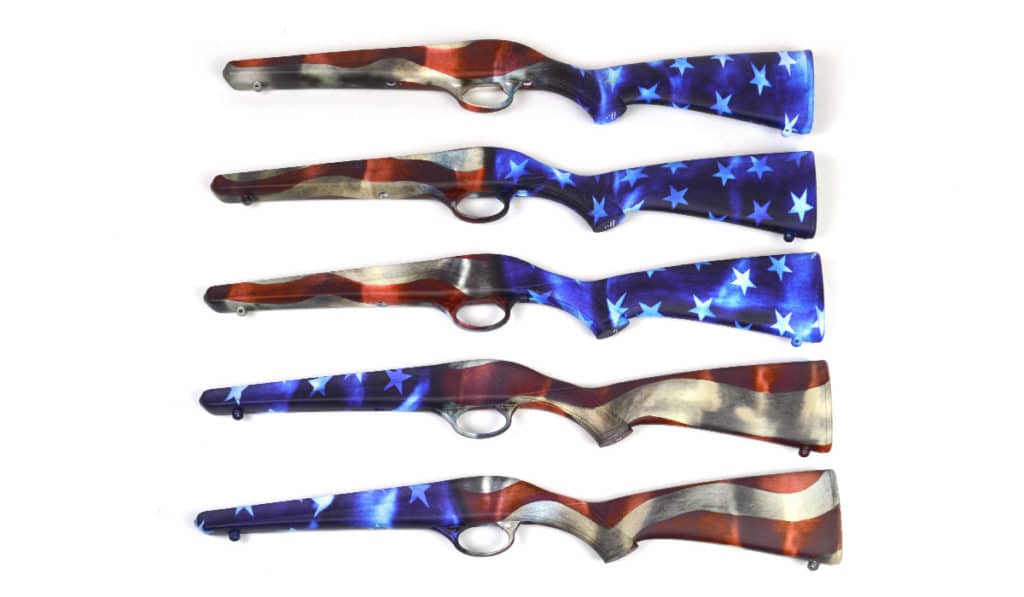 Manufacturers: Request Assessment Samples
Want to see how your product will look with our "Grand Union" pattern applied? Click the button below and complete the form to request your FREE samples.
Products Needed w/ Grand Union
Looking to add Grand Union to your dipping arsenal? When ordering, don't forget to add a quart of white base coat paint and aliphatic hardener to your order. CCI paint is designed for sporting goods, if you require an automotive-grade paint with enhanced UV resistance, order Poseidon Paint: White.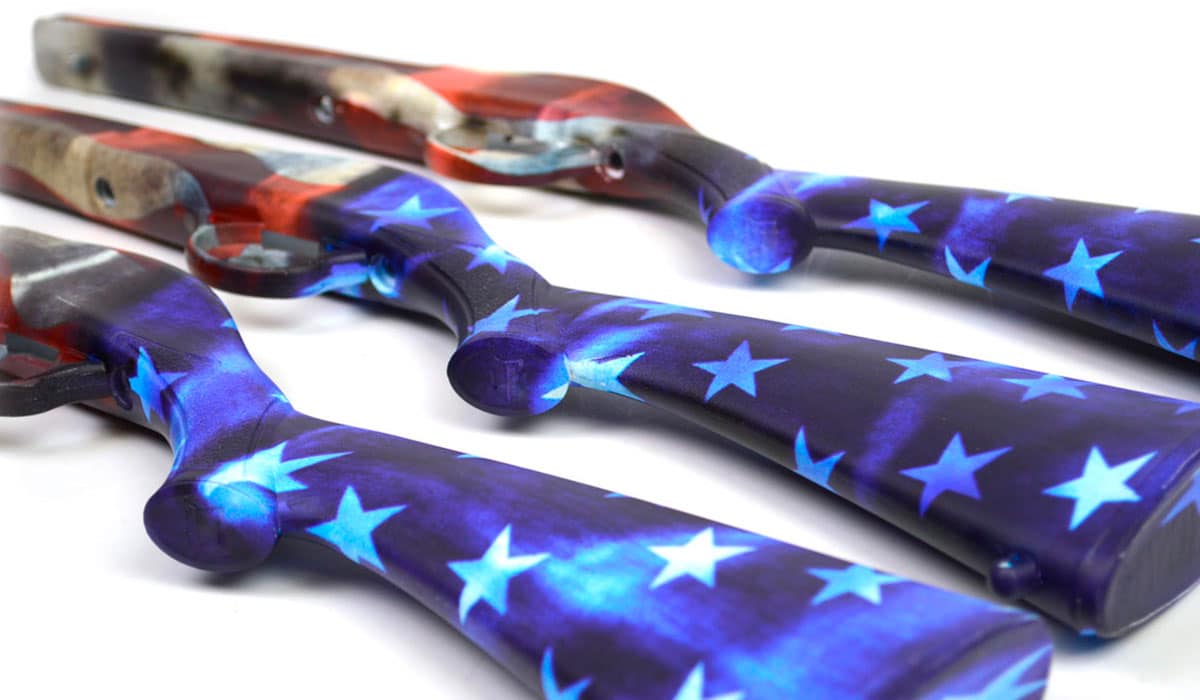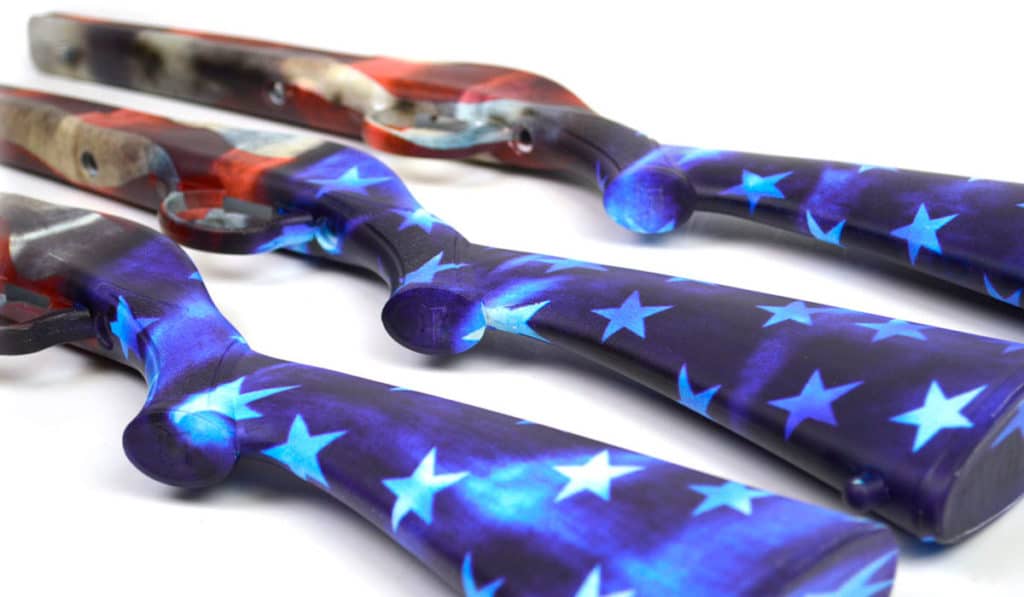 Behind the Design: Grand Union
The name "Grand Union" signifies the history of our wonderful nation. The Grand Union flag is considered to be the first national flag of the United States of America. The grit, character, struggle, and perseverance of our country is embodied in Grand Union's weathered flag design. The realistic battle-worn elements and the incredible stitched detailing make Grand Union a very compelling design for adding a bit of patriotism to your products!
Want Your Gear Dipped? Find a Processor!
Have an item that you would like dipped? Click the button below and complete the form to locate a processor near you!